Prayer for Healing Tinnitus

Request for prayer for healing tinnitus

Please can anyone visiting this page pray this prayer for healing tinnitus on behalf of the people listed below who have requested prayer in the tinnitus forum.
When Job in the Bible prays for his friends, he is healed. If you live with tinnitus, it can help to extend your love to others in the same situation.
Please keep going.
List of people who asked for prayer for tinnitus

Antonia
Bobbi
Carmel
C Visagie
Denise
Emmanuel
George N
Greenlet
Hannah
Hema
Jackie 
James
James L
Jarrod
Marie-Louise
Sandy
anonymous x2
Katherine
Mark
Margaret
others who are coping with tinnitus.

We pray the prayer below for these people and for anyone else reading this who lives with tinnitus.

We join our powerful minds together.
We are safe, healed and whole.
Thank you God.
(Below the prayer to heal tinnitus you will also find a prayer for healing deafness.)
Before you pray...

The prayer for healing tinnitus calls on Jesus for healing. You can use these words whatever your faith and whether or not you have any knowledge of Jesus. But please also feel free to adapt the prayer to your own spiritual language.

Before you say the prayer feel yourself surrounded by a beautiful healing light.
This is the Light in which you live and move and have your being.
This Light is more of who you are than any story you have about yourself, your health or your life.
By saying this prayer you are taking a moment to remember your connection with God and to open to the extraordinary.
If you are praying for the spiritual healing of a loved one, please now see your friend or family member who has tinnitus standing in front of you in your mind's eye.

See them surrounded by this same beautiful healing light.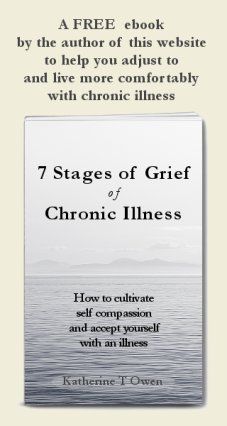 Sign up to receive the free book
and to keep in touch
Above the prayer was in the form of a graphic. Here is a slightly longer version of the prayer as text.

Prayer for Healing Tinnitus

Dear God,

I raise this beautiful child of yours to you in faith.

I pray that the tinnitus is removed now.

I speak health to his/her ear drums.

I speak health to the neural pathways in his/her brain.

If the body has developed any habit of tinnitus I ask that the habit be BROKEN now in the name of Jesus.

I speak peace and health to every cell of his/her body.

I speak confidence that his/her body is wonderfully made and knows how to heal itself.

God, you did not create illness. You did not create tinnitus and so it is not the ultimate reality.
We ask for the reality of your love and your ease to become manifest in this person's life.

I pray that he/she may know his innocence in your eyes, and receive a powerful revelation of your love for him.

May he/she hear your still small voice speak louder and louder.

May he/she be able to watch the tinnitus leave, knowing that it does not and never has defined him/her.

Amen.

One of the people who requested prayer for healing tinnitus also lives with deafness.
I pray this prayer for his healing and for the healing of anyone who is deaf who visits here.

Prayer for healing deafness
Dear God,

I raise this beautiful child of yours to you in faith.

I pray that any blocks to hearing are removed NOW.

I pray that if there is anything it has been unpleasant for him to hear in the past, anything that has been said to him, perhaps at an age when it was not safe to hear, that you provide, in his life, the internal and external support that makes it safe for him to hear these words.

Let him know in the depths of his being that the words of anyone other than yourself never did and never will reflect upon his worth.
He is as you created him.

I pray that he may know his innocence in your eyes, and receive a powerful revelation of your love for him.

May he hear your still small voice speak louder and louder.

May he be able to watch the deafness leave, knowing that it does not and never has defined him.
This deafness does not represent your abundance.  
We claim the abundance you would have us receive.

Amen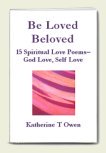 Wishing you healing both within and beyond illness,

Katherine
Katherine T Owen
Katherine is author of this website www.HealingCFSME.com
She is author of Be Loved, Beloved (lulu.com or kindle)
---

Articles related to healing tinnitus

© Katherine T Owen. All articles on this website are copyrighted. I am delighted if you choose to click above to share this page on social media, but please do not copy, print or otherwise use without my permission. Thank you.


Disclaimer: I am not a medical practitioner. The articles on this website are not to be taken as medical advice. Please consult a medical practitioner as necessary.

Disclosure: On some pages, there are affiliate links, for example to Amazon. If you click and then buy within a certain time period, I will receive a small commission which goes towards the running of this healing website. Abundant thanks :-)