Acceptance of Illness -

Chronic and Severe
Contents of this article on Acceptance of Illness, chronic and severe:
Acceptance is not resignation
A poem about accepting illness - more of a thought bite!
Acceptance is necessary for adaptation
My story of not being very good at accepting illness!

My free ebook on advice for how to move through the stages of grief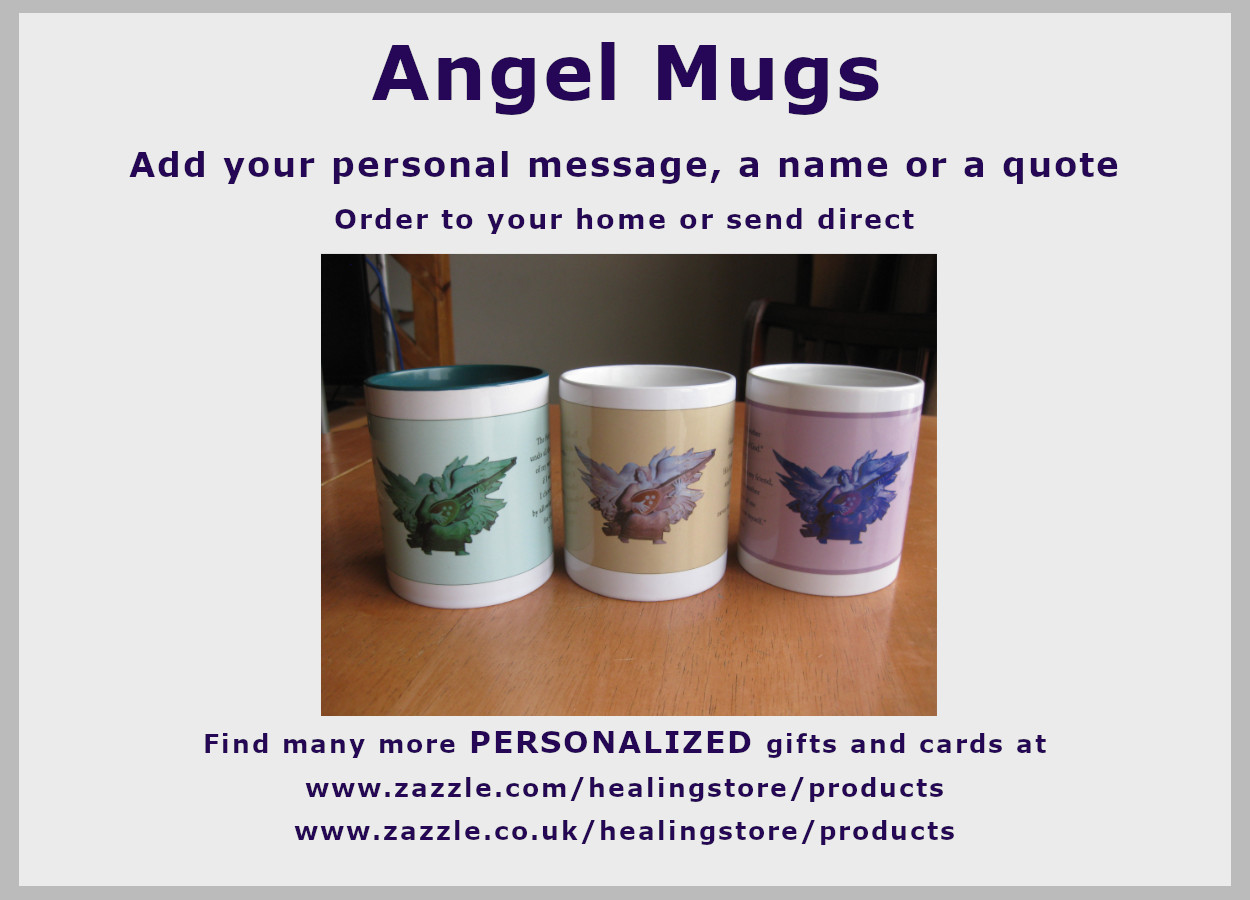 Click on the image above to go through to the Zazzle Healing Store
Or click here to CHOOSE FROM
A RANGE OF personalizable cards and gifts.
The healing-themed gifts are designed by myself, Katherine, the author of
this website HealingCFSME.com
Proceeds go towards the cost of the website. Thank you. Enjoy!

Acceptance of Illness Is Not Resignation to Staying Ill

Acceptance of illness can be confused with resignation.

"But if I accept the illness, aren't I giving into it?
Won't it make it more likely that I don't recover?"
To be resigned is a heavy feeling:
"Well this is just how things are and will always be. Nothing will ever change."
Acceptance is a falling into the present moment, a willingness to accept yourself whether you have an illness or whether you have health.
Both resignation and acceptance have their place when coming to terms with illness. And both can be turning points in learning to stop putting your life on hold and deciding to live life just as you are, at the level of health you have.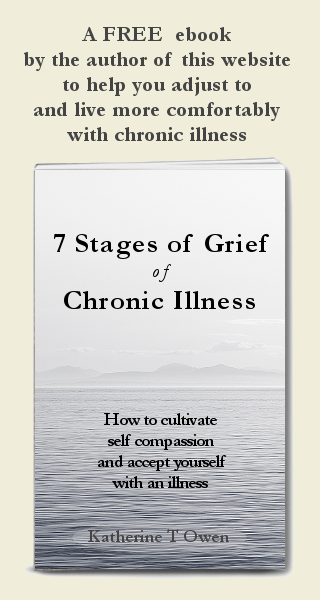 Sign up to receive the free book
and to keep in touch
A Poem on Acceptance of Illness

(More of a thought-bite than a poem!)
Acceptance of illness is necessary for adaptation
When I became ill with Chronic Fatigue Syndrome /Myalgic Encephalomyelitis, I didn't experience much support from those around me.
Because of this and because of a natural inclination to keep busy - I know that many of you will relate! - it took me quite a while to move towards acceptance of illness.
I was still working initially. In order to manage to do so, I chose not to talk about feeling so ill. This probably added to my denial of how ill I had become.

Later on I became suddenly more ill, had to stop work and became mostly housebound. At this point I realised that I had to accept the illness in order to find a way to adapt to it and to set up life in a way that would allow me to survive.

My story of not being very good at accepting illness!

Two years after having to stop work I became even more severely ill. I was then bedbound with severe CFS/ME.
Illness at such a severe level felt like a bad dream from which I kept hoping to wake up. In a way it feels like that is what happened. It still seems a little unbelievable that I am walking and talking and doing the wonderful things I am doing.

I still don't accept CFS/ME at this new level in the sense that I still feel like a fit, active and busy person in a body that doesn't live up to that description!
Nonetheless, I continue to move forwards with accepting the significant restrictions of Chronic Fatigue Syndrome with which I continue to life.
With greater acceptance I increase my ability to celebrate life at my current level of health :-)

My free ebook on advice for how to accept illness
There are 7 stages of acceptance that you are likely to pass through time and time again as you move towards feeling more at peace with a life lived with chronic illness.These stages of acceptance can also be called the stages of grief.
You are very welcome to claim your copy of my free ebook - The 7 Stages of Grief of Chronic Illness.
Or click through just to keep in touch.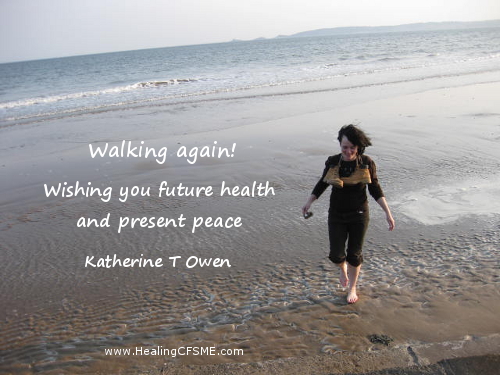 ---
---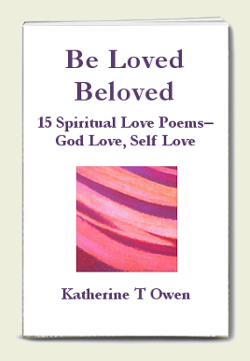 Wishing you health both within and beyond illness,

Katherine
Katherine T Owen
Katherine T Owen runs this website - www.HealingCFSME.com.
She is author of Be Loved, Beloved (Read it in paperback at lulu.com or on kindle)
---
Articles Relevant to Acceptance of Illness

Reading about the 7 Stages of Grief is one way to help yourself raise your level of self compassion in a time of chronic illness.
Another way to find compassion for yourself is to give yourself new permissions - for example to say no when you need to, or to ask for help. Click through for advice on giving yourself new permissions.


Receive daily inspiration...
by putting your favorite (favourite) healing quote on
a mug, cushion, postcard, coaster, T shirt etc.
You will find my zazzle gift store at
zazzle.com/HealingStore.
Use one of my designs or start from a blank.
Thank you from me, Katherine, author of HealingCFSME.com

© Katherine T Owen. All articles on this website are copyrighted. I am delighted if you choose to click above to share this page on social media, but please do not copy, print or otherwise use without my permission. Thank you.


Disclaimer: I am not a medical practitioner. The articles on this website are not to be taken as medical advice. Please consult a medical practitioner as necessary.

Disclosure: On some pages, there are affiliate links, for example to Amazon. If you click and then buy within a certain time period, I will receive a small commission which goes towards the running of this healing website. Abundant thanks :-)