Protein Drink Chronic Fatigue Syndrome

Protein drink,  Vitamins and Minerals, Amino acids
This page was set up to share information about the Visalus protein drink which I took every day for some years.
I experienced an improvement at the time I started on the Vi.
This page used to be a full article and recommendation.

However, some time ago I watched a health programme where an expert suggested that sucralose, one of the ingredients in the Vi Shake, was probably not suitable for consumption and has not yet been around long enough to be fully tested.
In its favour the manufacturer states that Visalus protein drink is used by Olympic athletes. Nonetheless, I didn't feel happy recommending a product of which I am unsure.
I took down the article.
I have now returned to this page to once more include the link for the protein drink.
That was the link!
It might be helpful for someone with chronic fatigue syndrome or hypoglycemia.
More importantly, I wanted to let you know that I I have found a cheaper and pure protein shake alternative for those of you with CFS/ME.

This will be available to those of you in the UK, but maybe not elsewhere - apologies for that.
The make is Funktional foods. It is called Hemp Protein Powder. According to their website, you can buy it at most Tesco's, although I found it in The Range.

That's it. No other ingredients. Simple.
I put the hemp protein in a beaker, add some coconut milk, pop the lid on, shake it up and drink it as my breakfast every few days.
It isn't officially a protein shake. But it's protein and I shake it!
Apologies, as I say if Funktional foods are not available in your country, but maybe do a search for hemp protein powder and you will find somewhere you can buy one online.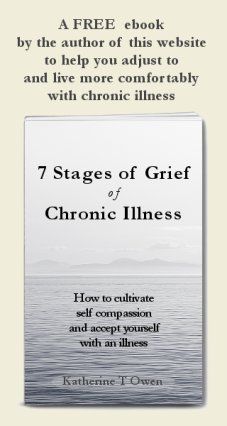 Sign up to receive the free book
and to keep in touch
Although the symptoms are rare now, I still manage my diet to avoid hypoglycemia (dizzy spells and the need to eat frequently).
I find it very handy to have an easy protein meal to take for breakfast or to take with me if I go out.
(I do wish I had known about protein drinks when I lived bedbound with severe Myalgic Encephalomyelitis.
It would have been so good to have something by the bed that I knew I could take if I did not have someone to feed more or when a caregiver did not turn up .)
Whilst I am no longer on a strict rotation diet, I know from my history with Chronic Fatigue Syndrome that I am vulnerable to food sensitivities, so I do not take the same protein drink every day. (I try to avoid eating any one food on every single day of the week.)
---
Please, as always, make your own decision about taking a protein shake.
And if you have a protein drink you recommend, please feel free to let me know, especially if you live with Chronic Fatigue Syndrome or Myalgic Encephalomyelitits.
Wishing you health both within and beyond illness,

Katherine
Katherine T Owen
Katherine T Owen runs this website - www.HealingCFSME.com.
She is author of Be Loved, Beloved (Read it in paperback at lulu.com or on kindle)
---

Receive daily inspiration...
by putting your favorite (favourite) healing quote on
a mug, cushion, postcard, coaster, T shirt etc.
You will find my zazzle gift store at
zazzle.com/HealingStore.
Use one of my designs or start from a blank.

Thank you for supporting this website :-)
© Katherine T Owen. All articles on this website are copyrighted. I am delighted if you choose to click above to share this page on social media, but please do not copy, print or otherwise use without my permission. Thank you.


Disclaimer: I am not a medical practitioner. The articles on this website are not to be taken as medical advice. Please consult a medical practitioner as necessary.

Disclosure: On some pages, there are affiliate links, for example to Amazon. If you click and then buy within a certain time period, I will receive a small commission which goes towards the running of this healing website. Abundant thanks :-)