Protein Drink for CFS Chronic Fatigue Syndrome
(ME/CFS)

Hi there, I spent many years looking for a protein drink for CFS / ME.
Now I keep protein powder in the house and am well enough to make my own protein drink or shake from a recipe.
I tried other protein drinks  - the kind recommended for bodybuilders - and they didn't suit me at all.
This one is simple and suits me very well.
Before that, for many years, I did not know such a thing existed. I wish I had!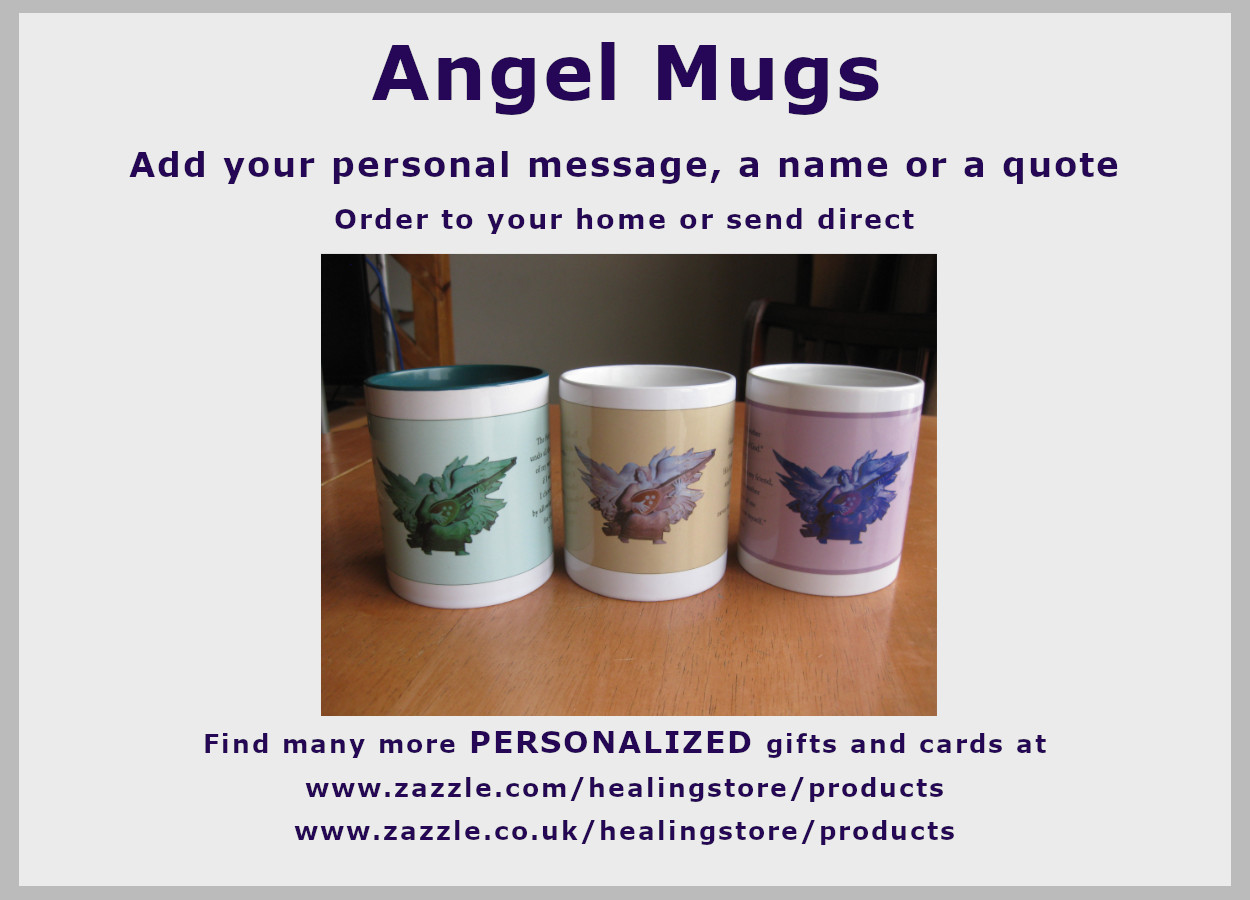 Click on the image above to go through to the Zazzle Healing Store
Or click here to CHOOSE FROM
A RANGE OF personalizable cards and gifts.
The healing-themed gifts are designed by myself, Katherine, the author of
this website HealingCFSME.com
Proceeds go towards the cost of the website. Thank you. Enjoy!

Make your protein drink for CFS /ME from protein powder

In 2019 I read the book, The Metabolism Reset Diet by Dr Christianson and did the diet.
See the book cover below to link through to buy the book on Amazon.
Or click to read about my results on this 4 week diet.
The diet aims to bring healing to the liver and is therefore is worth considering as part of your self healing toolkit if you live with CFS/ME or any chronic illness.
(If you are living with severe to moderate CFS, please read my advice about taking the diet more slowly than recommended.)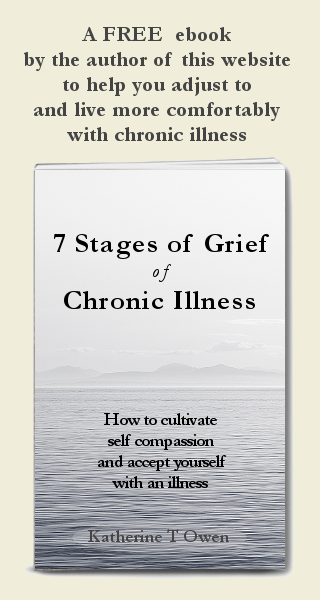 Sign up to receive the free book
and to keep in touch
I learned from Dr C's book how to make a protein shake for CFS /ME from protein powder.
These shakes do require some physical ability, so they are not suitable if you live with restricted support with severe CFS /ME.
If you are at the severe level, you may need to buy a ready-made meal replacement. You can do so if in the USA. In the UK and Europe other protein shakes are available.
Back to making your own...
The following protein powders are available to buy:
Pea protein

Pumpkin seed protein

Sunflower seed protein

Hemp protein

Pea protein drinks are the best according to Dr Christianson. (Happily pea protein is also the cheapest.)
There is more protein per amount of powder so Pea protein is more suitable if you are on a weight loss diet.
Plus pea protein has no strong taste, so if you want your protein drink for CFS to taste of the other ingredients you include, this may be preferred.
I know from my history with severe Chronic Fatigue Syndrome that I am vulnerable to food sensitivities. 
I am no longer on a strict rotation diet, but I try to avoid eating any one food on every single day of the week.
For this reason I switch and use different protein powders.
I particularly love pumpkin seed protein powder.
Please know this is my variation on Dr C's recipes and is not approved!

Where to buy protein powder in the UK - my recommendation

I am in the UK and I used to buy organic protein powder online from DetoxTradingLtd
I recommend the company.
(The link above is my affiliate link tho I am unlikely to ever reach the payout threshold!
If you are not comfortable with me getting a small commission on your purchase, simply type the name DetoxTradingLtd into your search engine.)

Detox Trading post to the UK and parts of Europe, but probably not elsewhere.
In the UK I now order protein powder online from Grape Tree Health Foods. Their protein powder is not organic so it is cheaper.
In the UK, there is also a company Funktional foods which produces Hemp Protein Powder.
According to their website, you can buy it at most Tesco's, although I found it in The Range.
The problem is that the packets are small - 100g.
Dr Christianson's recommendation is 23g of protein mimimum per serving.
For pea protein this requires a serving of 50g.
So a packet is only good for 2 protein shakes.
However buying the small packets is an affordable way to see if you like the idea of using a powder as the basis for a protein drink for CFS. Tesco do home delivery of Funktional if you are housebound or bedbound.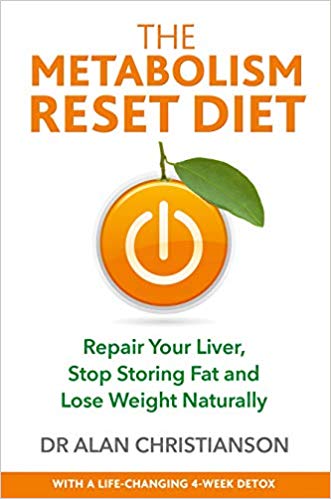 Click to buy the Metabolism Reset Diet
in the Amazon Store

How much protein powder is needed

The amount of powder needed for your protein drink varies with the type and quality of protein powderyou use.
To make your calculation, you need to look at the protein content in the ingredients.

Below are the figures for the protein powders from Detox Trading. These are given on their website.

Pea protein powder Product information
A minimum of 80% protein content
For one protein shake Dr Christianson advises 20g of protein.
20 divided by 0.8 = 25g
You need about 25g of pea protein powder for one protein drink for CFS.
Pumpkin protein powder Product information
Nutritional info Per 100g
Protein – 60.05g

For one protein shake Dr Christianson advises 20g of protein.
20 divided by .6 = 33g
You need about 33g of pumpkin powder for one protein drink for CFS.
Hemp Protein Powder Product information
Nutritional info Per 100g
Protein – 48.3g

20 divided by .5 = 40g
For one protein drink for CFS Dr Christianson advises 20g of protein.
This means you need about 50g of Hemp protein powder per drink.
By providing this information for you, it has prompted me to see that it does work out quite a lot cheapter to use pea protein powder so I may cut down on using hemp protein!

Before I read the excellent Metabolism Reset Diet book by Dr Christianson, I was just putting in a couple of spoonfuls of protein powder into my drink.
Now I know the appropriate amount changes of powder depends on the protein content of the protein powder you use. Please see the examples above.

Adaptation to Protein Shake Recipes in Dr Christianson's book

This paragraph is only relevant if you have bought the book of the Metabolism Reset Diet (see link above).

Even if you don't do the diet, I recommend buying the book to get the 30 protein shake recipes.
These shake recipes in the book give you a good balance of the following:

protein
fat
resistant starch.
Many of them are yummy too.
If you are looking for a protein drink for CFS / ME health management, the titles of the shakes may whet your appetite!

The following are only a sample of some of the protein shake recipes in Dr Christianson's book. 
According to Dr C's guidelines, I believe these recipes may not have enough of what is called 'Resistant Starch' (RS).
I have listed them here so you can consider adding more RS.
Please know I'm not an expert. But admin in facebook agree that some of these are lacking a portion of RS.
Dr Christianson says that if  you are using these as a protein drink for chronic illness, you can even add an extra serving of RS.
So if you are doing this as a CFS/ME diet, it makes sense to make sure you include enough Resistant Starch.

Strawberry orange Sunrise
Roasted Strawberry Smoothie
Rosemary Pomegranate Blend
Super Red Blend. Unless the half a cup of beetroot counts as a serving of RS.
Blueberry cheesecake.
Green plum cooler.
Orange kiwi coriander. It does have one tablespoon of green banana flour but usually it is a quarter cup.
Peach and rose water.
Plumb lime cooler. It does have one tablespoon of green banana flour but usually it is a quarter
Blackberry almond chia
Blueberry lime smoothie.
Blood orange sunflower smoothie.
Cardomon Peach.
At the time of writing this, I am on the maintenance part of the reset diet.
This means I continue to have one protein drink for CFS / ME a day.
I add extra Resistant Starch to each of the above recipes.
Protein drink for CFS as part of a diet for hypoglycemia or when bedbound

Hypoglycemia
Although the symptoms are rare now, I still manage my diet to avoid hypoglycemia (dizzy spells and the need to eat frequently).

I find it very handy to have a protein meal to take for breakfast or to take with me if I go out.
Ready made protein drink and meal replacement

I don't have personal experience of either of the following, but these are three protein shake meal replacements that I have heard recommended.
I'm aware that some of you reading this with severe CFS will have profound difficulties getting yourself a meal.
I need to repeat what I've said elsewhere. Dr Christiansen does not recommend having more than one liquid meal a day for over four weeks. But one protein shake meal a day is fine long-term.

*   Dr Christiansen has his own ready-made meal. This one has the advantage of including the right proportion of protein, fat and resistant starch to keep your liver healthy. Sadly, at the time of writing, you can only buy it if you are in the USA.
*   Huel
I watched a BBC television programme presented by Michael Mosely, here in the UK in which the experts analysed this Huel protein shake as a meal replacement. They confirmed that it contained all that we need for a meal.
They did however also find that by eating this as a meal replacement, the constituents are released into the blood sugar faster than a solid meal, and therefore it's likely you will feel hunger sooner. This may well be true of any liquid meal. Having seen their analysis, I'm happy to recommend this protein drink for CFS peeps.
To get £10 off your first order, and for me for my next order click on that 'refer a friend' link to buy the protein drink, Huel. Or enter "Katherine Owen" at the checkout.

* The Fast 800
I recommended Huel above because I saw the research done in a Michael Mosley program. Michael Mosley has now collaborated to bring out a protein shake of his own. This has no added sugar and is high in protein. This protein drink is being advertised as part of a weight loss regime. If you're using it as a protein drink for CFS, simply as a meal substitute, you may not wish to lose weight. You may even wish to gain weight. Please adjust the quantity of powder in your meal as needed to make sure you get sufficient calories. Available in UK. Not sure about other countries.

*   Orgain. I have had heard this recommended as a protein drink and meal replacement by several people living with CFS/ME. This is available in USA. I don't know if it is available in other countries.
Visalus  | not personally recommended
My first experience of a protein shake was the Visalus protein drink which I took every day for some years.
However, some time ago I watched a health programme where an expert suggested that sucralose, one of the ingredients in the Vi Shake, was probably not suitable for consumption and has not yet been around long enough to be fully tested.
In its favour the manufacturer states that Visalus protein drink is used by Olympic athletes.
Nonetheless, I stopped taking it. 
Whey protein drinks | not personally recommended
Many years ago now I came across whey protein drinks primarily marketed for weight lifters.
I could only find them in huge tubs.
They were so expensive and it seemed a big outlay when I didn't know if the protein drink would suit me.
Also, I tend to keep dairy in my diet to a minimum.
If you are bedbound with severe CFS / ME

I do wish I had known about protein drinks when I lived bedbound with severe CFS Chronic Fatigue Syndrome. 
It would have been so good to have something by the bed that I knew I could drink if a caregiver did not turn up to feed me.
If you are living with severe CFS / ME  you could keep some protein drink ready-made powder in a beaker as an emergency meal. You could add water when needed. (If you are able, of course.)
You could also have an unopened long life milk or milk substitute nearby to add instead of or in addition to water.

You could just use protein powder. But without other ingredients, your protein drink for CFS won't be yummy .
It will also be powdery, especially if you are not well enough to shake it much. (Consider buying a little hand mixer.)
But at least it will be protein.
As with all advice on this healing website, please make your own decision about taking a protein drink for CFS /ME.
I hope this is helpful :-)

---
Wishing you healing both within and beyond illness,

Katherine
Katherine T Owen
Katherine T Owen runs this website - www.HealingCFSME.com.
She is author of the small collection of spiritual poems, Be Loved, Beloved.
(Buy it in paperback at lulu.com or on kindle)
---
Click on the link below to move to read my recommendations for a diet suitable when living with Chronic Fatigue Syndrome-ME.

Receive daily inspiration...
by putting your favorite (favourite) healing quote on
a mug, cushion, postcard, coaster, T shirt etc.
You will find my zazzle gift store at
zazzle.com/HealingStore.
Use one of my designs or start from a blank.
Thank you from me, Katherine, author of HealingCFSME.com

© Katherine T Owen. All articles on this website are copyrighted. I am delighted if you choose to click above to share this page on social media, but please do not copy, print or otherwise use without my permission. Thank you.


Disclaimer: I am not a medical practitioner. The articles on this website are not to be taken as medical advice. Please consult a medical practitioner as necessary.

Disclosure: On some pages, there are affiliate links, for example to Amazon. If you click and then buy within a certain time period, I will receive a small commission which goes towards the running of this healing website. Abundant thanks :-)