Lightning Process
I Did The Lightning Process From A Wheelchair
"On the last day of the 3 day Lightning Process training I got out of the wheelchair at times.
On the previous days I had done the process in a wheelchair with the practitioner pushing me.
Here I am sitting in the wheelchair for a photo, feeling what I feel and seeing what I see on the day that I will have no use for it."
Katherine T Owen
author of www.healingcfsme.com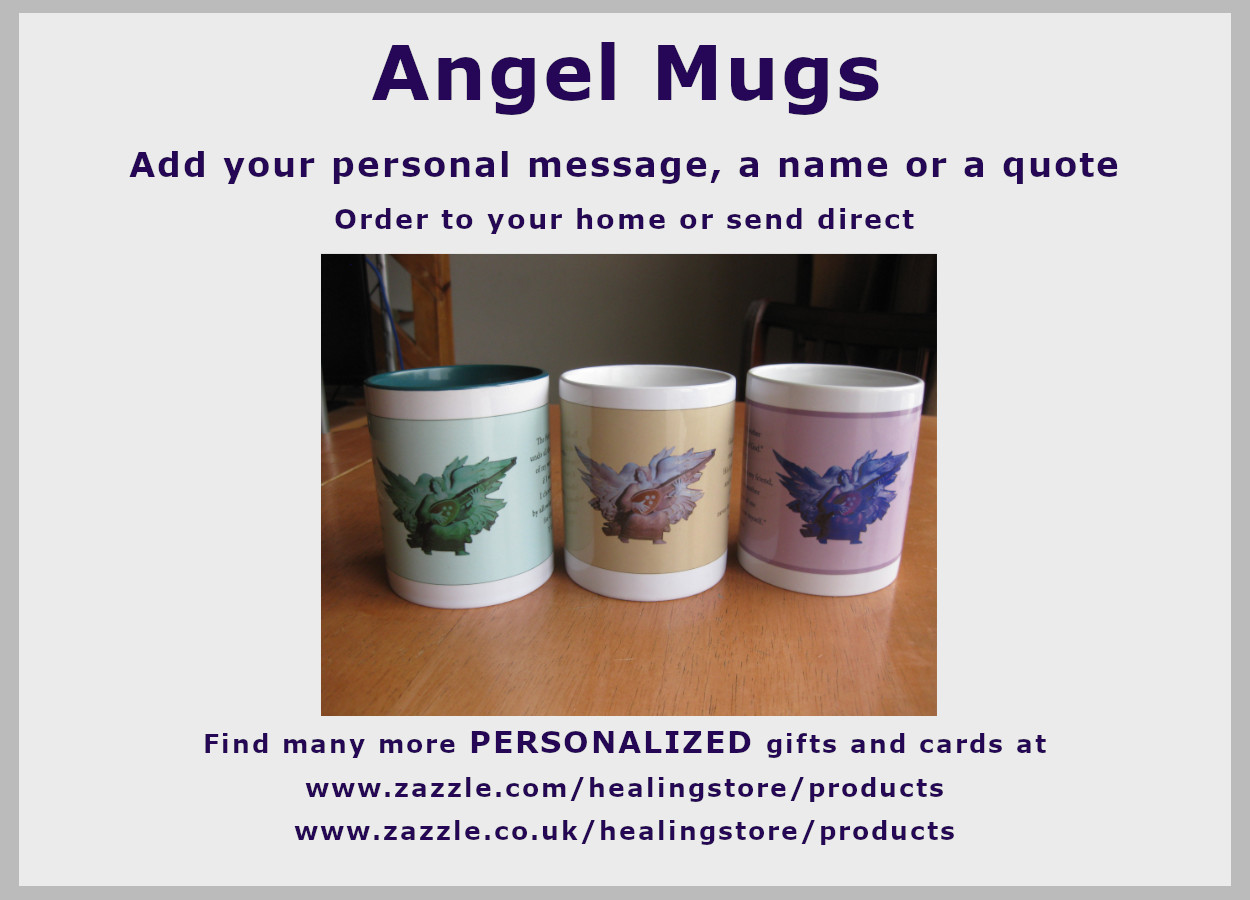 Click on the image above to go through to the Zazzle Healing Store
Or click here to CHOOSE FROM
A RANGE OF personalizable cards and gifts.
The healing-themed gifts are designed by myself, Katherine, the author of
this website HealingCFSME.com
Proceeds go towards the cost of the website. Thank you. Enjoy!

The Lightning Process™ training includes a sequence for taking yourself back in your mind to a time of greater health. A practioner leads you to cultivate a memory of your choice and to thereby give your body a recent, powerful memory of feeling healthy.
This process is repeated many times both with the practitioner and on your own.

Along with the mental programming, you are guided in physical steps to take to symbolise the steps you are taking with your mind.
The words, the visualisations and the physical actions work together to establish new neural pathways in the brain - pathways that can help the body to activate the placebo effect and reawaken itself to greater health.
Because these physical actions are part of the LP it is important that before you sign up with a practioner, you check with her or him that it is acceptable to them if you wish to carry out the training in a wheelchair.
Even though I wasn't able to carry out the physical steps I still experienced significant healing from the application of the LP.
For over 14 years, I had been living with very severe Chronic Fatigue Syndrome /Myalgic Encephalomyelitis. I had immediate benefits by the 3rd day of the LP. Then, in the course of the following year, I went from being dependent on caregivers (carers) back to a life where I was once more independent within the home.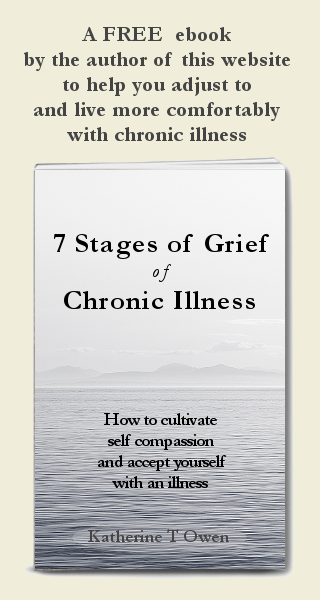 Sign up to receive the free book
and to keep in touch
Be clear that you will not be pressured to do more than you choose to do

For the first two days, each time I did the Lightning Process sequence, the LP practitioner asked me if I wanted to leave the wheelchair. Each time I said no.
It was only near the end of the last day – when I had evidence that my body was reacting differently in other ways – that I said yes.
The practitioner never asked twice in a row.
I accepted that he asked.
He accepted that I said no.
He never criticised me for saying no.
It is quite possible though that some LP practitioners will pressure you to do more than you want to do.
If you are considering doing the Lightning Process I do advise you to first make sure you have moved some way towards accepting the illness you have. If you are in denial about how ill you are then you may use this alternative healing approach to push yourself harder than is good for you.
The Lightning Process includes a follow up support call. Some practitioners will be even more available than that. Nevertheless, after the 3 days, you will still be back home on your own. Both in the training period and afterwards, you will need to be the one to decide how much you can do.
My Personal Experience of The Lightning Process™
Throughout the training, I did amazingly well at sitting up and taking in information. The energy created in the room, and the techniques used  enabled me to sit up longer and take in far more than I normally could do.
It was certainly an effort! But having decided to do the LP, I was going to give it all I had.
Prior to doing the training, I was familiar with most of the concepts, including...
This meant I had the resources to take these concepts in a more applied and practical way, as well as to better take in the concepts that were new for me. At the level of illness I was at, I think it would have been too hard for me otherwise. My 2 fellow participants had to work hard to understand some of the concepts and they were living with CFS /ME at a much less severe level.
Part way through the 2nd day, I reached the point where the Chronic Fatigue Syndrome symptoms were horrendous. I was struggling to sit up, I was in a lot of discomfort, and felt very ill.
Most importantly, I was no longer taking in the words. They had become a blur of noise and pain to my nervous system.
I remember thinking:
"Well you have done really well to get this far. We gave it our best shot. I am proud of you." (I was impressed that my self talk was so positive :-) )
The practitioner pushed the wheelchair outside to the wonderful fresh air.
After a few minutes he asked, "Do you want to go back in and do the Lightning Process™?" I had learned the process by then, and I said "Yes. Why not?"
After all, what did I have to lose?
I did the process and I experienced an amazing shift. It felt like a miracle.
Afterwards, I could sit up and I could once more take in the information. I had been taken back in my mind to a time when I felt well and was dancing in a night club :-) It was such a powerful and real experience for me.

OK, now I was really interested. Now, I wanted to learn more.
Disclaimer
The Lightning Process is not a process accepted by mainstream medicine.

I encourage you to make up your own minds about whether or not to try the Lightning Process™, whether for CFS/ME, for healing from another chronic illness or for success in any other area of your life.

Please know that you are the best expert on yourself. Don't let anyone else pressure you to do the LP or any other alternative healing treatment. It is your decision.

---
Read about books which convey the research on mind body healing.

Click on the link below to move from the Lightning Process - a personal experience to the home page.

Receive daily inspiration...
by putting your favorite (favourite) healing quote on
a mug, cushion, postcard, coaster, T shirt etc.
You will find my zazzle gift store at
zazzle.com/HealingStore.
Use one of my designs or start from a blank.
Thank you from me, Katherine, author of HealingCFSME.com

© Katherine T Owen. All articles on this website are copyrighted. I am delighted if you choose to click above to share this page on social media, but please do not copy, print or otherwise use without my permission. Thank you.


Disclaimer: I am not a medical practitioner. The articles on this website are not to be taken as medical advice. Please consult a medical practitioner as necessary.

Disclosure: On some pages, there are affiliate links, for example to Amazon. If you click and then buy within a certain time period, I will receive a small commission which goes towards the running of this healing website. Abundant thanks :-)