Chronic Fatigue Syndrome ME
Photos of my experience

These Chronic Fatigue Syndrome ME photographs give an idea of my experience of life lived for 14 years with severe CFS.
CFS = Chronic Fatigue Syndrome (Read an article on What is CFS?)

ME = Myalgic Encephalomyelitis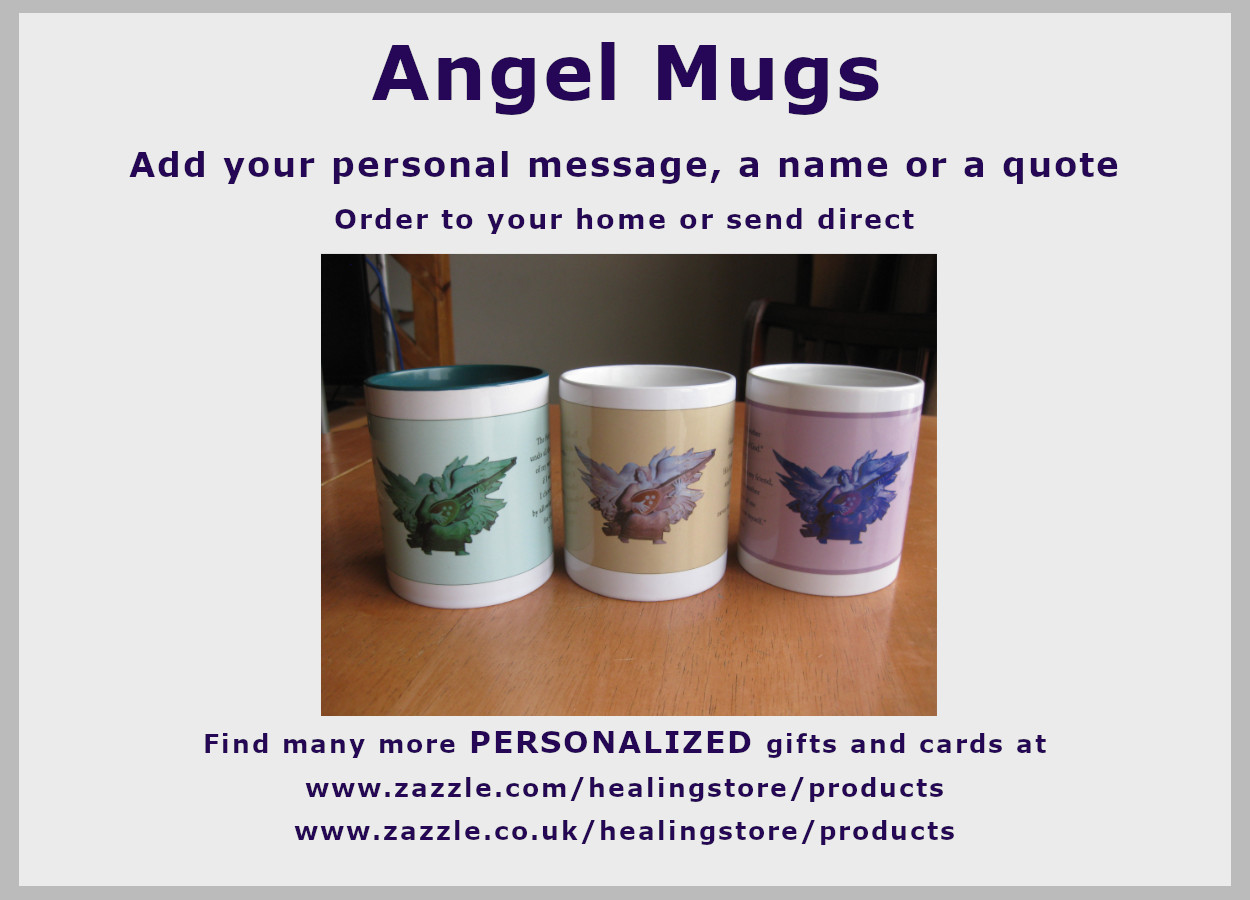 Click on the image above to go through to the Zazzle Healing Store
Or click here to CHOOSE FROM
A RANGE OF personalizable cards and gifts.
The healing-themed gifts are designed by myself, Katherine, the author of
this website HealingCFSME.com
Proceeds go towards the cost of the website. Thank you. Enjoy!

Hi there,
My name is Katherine Owen (I often use Katherine T Owen as my author name).
Thank you for visiting my website.

When you are living with chronic illness, it's normal not to have a lot of photos taken. Who wants to see a photograph of themselves looking ill?
Mind you, in the case of photographs with people with Chronic Fatigue Syndrome ME, often  their apparently healthy appearance doesn't reflect the level of illness and pain with which they live.
(It's one of the reasons why CFS/ME is sometimes called an Invisible Illness.)

I am glad now that I have a few photos of those years, although I have found it emotionally challenging to put together this article.
These photographs remind me just how difficult life was for so very long.
Now I am walking and talking again, every day feels like a celebration. 
But I still live with Chronic Fatigue Syndrome ME and naturally I wish that I didn't.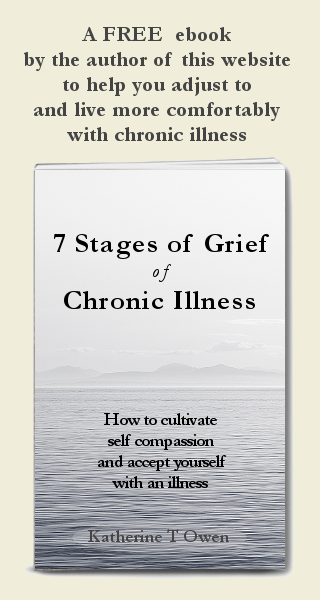 Sign up to receive the free book
and to keep in touch
Chronic Fatigue Syndrome ME

Pictures during 14 years bedbound

Care provision was limited




Provision of care services over the 14 years I was bedbound wasn't good. I was unable to even feed myself and yet had only 4 hours care a day.

Eventually someone helped me to get an extra hour a day of private care.
For many years I had a slice of dry bread left out next to me by a carer (caregiver) the night before. This was my breakfast.

When I got the extra hour of private care in the morning, it allowed me to arrange a carer to feed me breakfast.
Many of the private carers didn't speak much English which was a problem. But they were all truly delightful people.
CFS and Weight Loss
I wasn't able to feed myself or be propped up for long. 
For over a year I ate puree. It was so hard for me to chew and swallow and care time was too tight to allow me a break during the meal.
It was a problem maintaining my weight. In the photograph above I am down to 7 Stone (44 kg).
Severe Multiple Chemical Sensitivity

(MCS)


This Chronic Fatigue Syndrome ME photograph is taken of me on Christmas day one year.

I had severe Multiple Chemical Sensitivity and reacted to the paper on the Christmas crackers. The gloves helped to reduce the allergic response.


Visits were rare




Visits were rare, even rarer was a young visitor. I remember how delightful it was to meet my friend's child.

If you are willing to answer children's questions in a straightforward way, they often have a wonderful ability to accept you complete with an illness.

A child's ability to be in the present moment can be a wonderful balm to relieve loneliness.

Out again after 4 years in a room

After discovering that along with   Chronic Fatigue Syndrome ME I also had Multiple Chemical Sensitivity (MCS) I cut out everyday domestic chemicals and became well enough to transfer into a wheelchair 4 times a day.


Two of the trips allowed me to leave the house and return. I would go out into the garden or sit in an old car at the front of the house (see photograph below).
After 4 years in a room (4 outings in 4 years) I was once again outside on a regular basis.


For the following 7 years (until the dramatic improvement in 2008) my world was considerably wider.
The garden, my stationary car and the passing people provided me with a relatively rich and wonderful world.

My Life in a car!

With only four separate care sessions a day, considerable management of my energy levels and the cooperation of others were necessary to allow me to go out each day.

There was also a certain danger involved– there were frequent occasions when I was stuck in the garden when it rained, or stuck in the car when a carer (caregiver) did not turn up.

I chose to treat it as my job to leave the house in this way. The routine helped to give my days direction and purpose.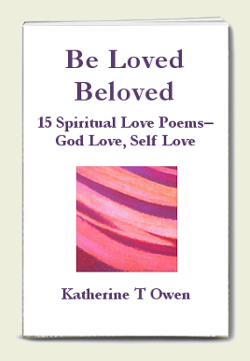 Wishing you health both within and beyond illness,

Katherine
Katherine T Owen
Katherine T Owen runs this website - www.HealingCFSME.com.
She is author of Be Loved, Beloved (Read it in paperback at lulu.com or on kindle)
---
---
Articles relevant to Chronic Fatigue Syndrome ME


Receive daily inspiration...
by putting your favorite (favourite) healing quote on
a mug, cushion, postcard, coaster, T shirt etc.
You will find my zazzle gift store at
zazzle.com/HealingStore.
Use one of my designs or start from a blank.
Thank you from me, Katherine, author of HealingCFSME.com

© Katherine T Owen. All articles on this website are copyrighted. I am delighted if you choose to click above to share this page on social media, but please do not copy, print or otherwise use without my permission. Thank you.


Disclaimer: I am not a medical practitioner. The articles on this website are not to be taken as medical advice. Please consult a medical practitioner as necessary.

Disclosure: On some pages, there are affiliate links, for example to Amazon. If you click and then buy within a certain time period, I will receive a small commission which goes towards the running of this healing website. Abundant thanks :-)