What is Chronic Fatigue Syndrome?
This website is written by someone living with Chronic Fatigue Syndrome (CFS).
CFS is also known as Myalgic Encephalomyelitis.

It can be shortened to various acronyms, such as CFS, ME or CFS/ME or ME/CFS.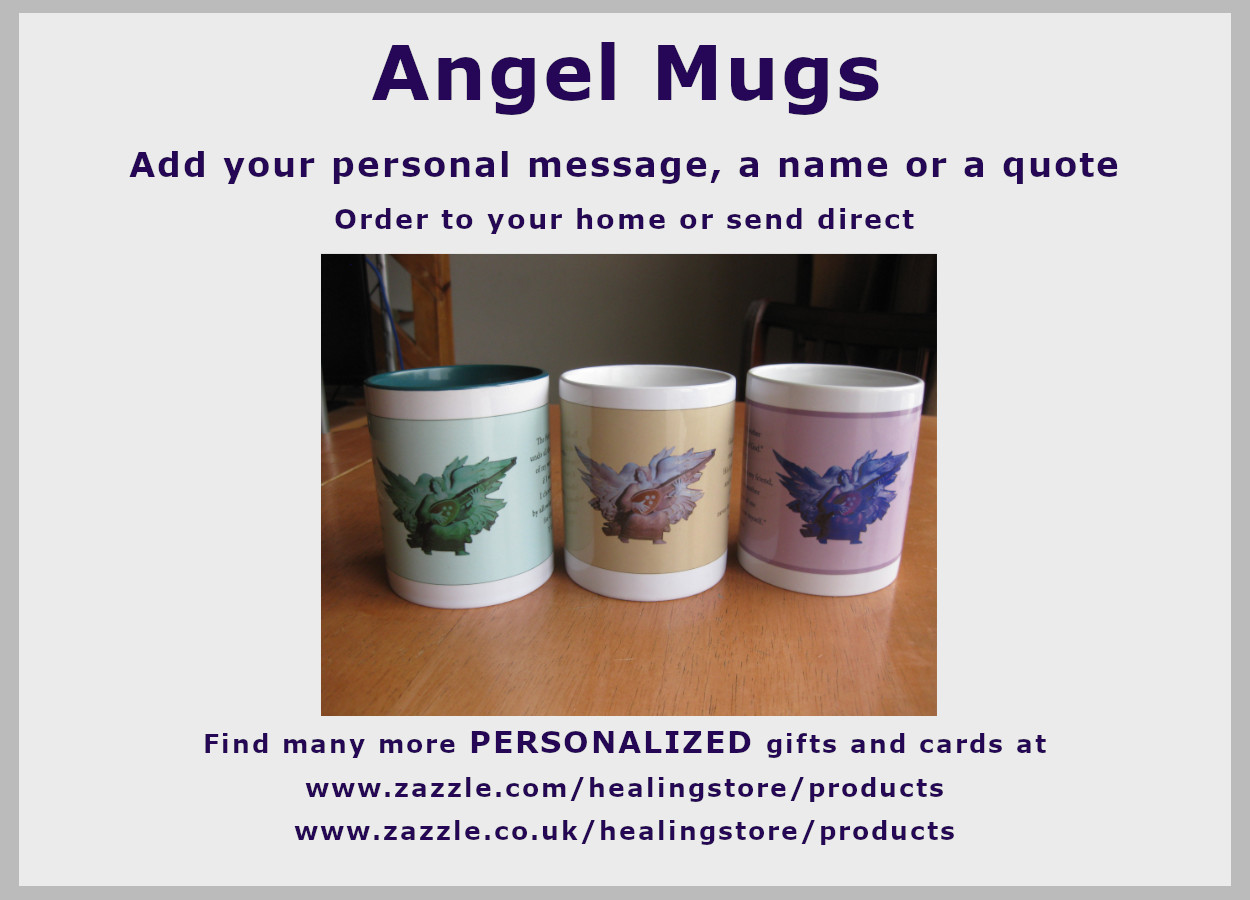 Click on the image above to go through to the Zazzle Healing Store
Or click here to CHOOSE FROM
A RANGE OF personalizable cards and gifts.
The healing-themed gifts are designed by myself, Katherine, the author of
this website HealingCFSME.com
Proceeds go towards the cost of the website. Thank you. Enjoy!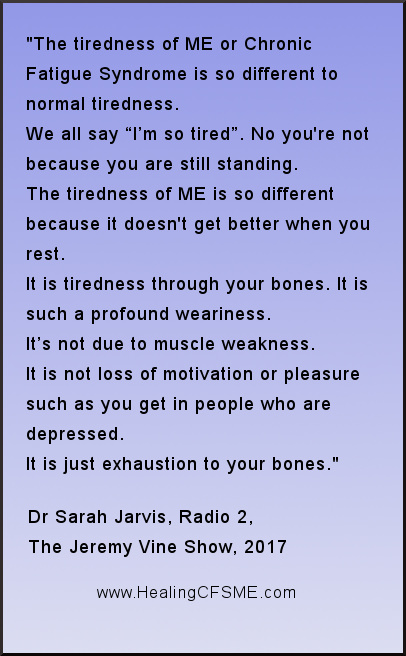 What is Chronic Fatigue Syndrome /Myalgic Encephalomyelitis?

Chronic Fatigue Syndrome is a chronic illness.
It is classed by the World Health Organisation as a neurological condition.
CFS can vary in intensity from mild to very severe.
A person with mild CFS may still be able to hold down a job.
A person with very severe CFS may be unable to speak, and need to be tube-fed.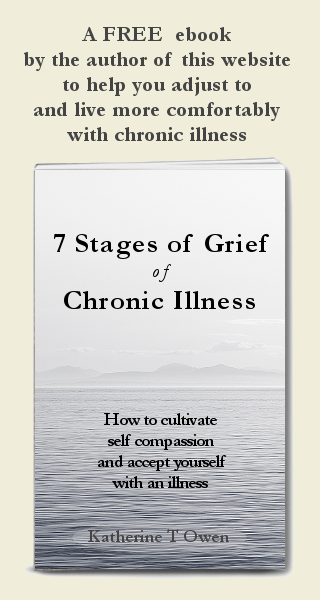 Sign up to receive the free book
and to keep in touch
Characterisations and Symptoms of Chronic Fatigue Syndrome

The illness CFS is characterized by the following:
profound fatigue
cognitive dysfunction
sleep abnormalities
autonomic manifestations
pain
The symptoms of Chronic Fatigue Syndrome are aggravated by physical, cognitive or emotional exertion. This is called post-exertional malaise and is in addition to general fatigue which may be experienced as an ongoing symptom. The recovery period after exertion is often 24 hours or longer.
A multitude of other symptoms can also be experienced. Many CFS symptoms are different for different patients.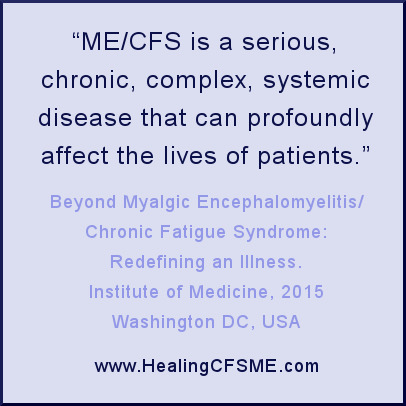 International Consensus Criteria for ME/ Chronic Fatigue Syndrome
The International Consensus Criteria for ME/CFS states that one symptom of each of the following categories is required for diagnosis:
1. Neurological impairment
Neurocognitive impairments (short-term memory loss, impaired processing of information)
Pain (pain in muscles, headaches, pain in muscles, joints, abdomen or chest)
Sleep disturbance ( unrefreshed sleep, unhelpful sleep patterns )
Neurosensory, Perceptual and Motor Disturbances
(inability to focus vision,
sensitivity to light, noise, vibration, smell, taste, touch,
muscle weakness, twitching,
poor coordination,
feeling unsteady on feet,
ataxia)
2. Immune, gastro-intestinal & genitourinary impairments
Flu-like symptoms (sore throat, sinusitis, cervical and/or axillary lymph nodes enlarged or tender on palpitation)
Susceptible to virus infections with recovery taking longer than normal
Gastro-intestinal tract symptoms
Genitourinary problems (urinary urgency or frequency, nocturia)
Sensitivities to food, medications, odors or chemicals
3. Energy metabolism impairments
Cardiovascular problems
Respiratory problems
Loss of thermostatic stability
Intolerance of extremes of temperature
The cause of CFS/ME is unknown.
There are no diagnostic tests for CFS/ME. The doctor should exclude other diseases before making a diagnosis of ME/CFS.
Currently there are no drugs approved for treatment of Chronic Fatigue Syndrome. There is no cure for CFS.

Medicines may be used to manage sleep disorders, pain, headaches or other symptoms. But many patients find these bring little relief [Katherine T Owen: I don't take any drugs prescribed by the doctor but I do take natural healing supplements].

Pacing can help a person with CFS to live with the condition and keep the symptoms under control. Pacing means finding a balance between activity and rest.

---
On this CFS website, I offer you information about this chronic illness.
My long term aim is to bring you articles on integrative healing methods.
Such methods can raise your quality of life regardless of your level of health.
They potentially alleviate symptoms and assist recovery.
---
This article has been written by Katherine T Owen
Katherine is the webmaster at www.HealingCFSME.com. She is author of Be Loved, Beloved (available on lulu.com or kindle). She was diagnosed with Myalgic Encephalomyelitis in 1993.

---
Articles relevant to Chronic Fatigue Syndrome - CFS/ME

Or click on the link below to move from What is Chronic Fatigue Syndrome? to read more about the diagnostic criteria for this chronic illness.

Receive daily inspiration...
by putting your favorite (favourite) healing quote on
a mug, cushion, postcard, coaster, T shirt etc.
You will find my zazzle gift store at
zazzle.com/HealingStore.
Use one of my designs or start from a blank.
Thank you from me, Katherine, author of HealingCFSME.com

© Katherine T Owen. All articles on this website are copyrighted. I am delighted if you choose to click above to share this page on social media, but please do not copy, print or otherwise use without my permission. Thank you.


Disclaimer: I am not a medical practitioner. The articles on this website are not to be taken as medical advice. Please consult a medical practitioner as necessary.

Disclosure: On some pages, there are affiliate links, for example to Amazon. If you click and then buy within a certain time period, I will receive a small commission which goes towards the running of this healing website. Abundant thanks :-)