Swindon CFS / Myalgic Encephalomyelitis -

Support Groups and Alternative Healing
Also relevant to Fibromyalgia
I am sometimes asked about Swindon CFS groups that exist in my home town in Wiltshire UK. The groups below offer support for people with Chronic Fatigue Syndrome, Myalgic Encephalomyelitis and Fibromyalgia.
Please check with the websites listed below in case the information here is out of date. The people running these Swindon CFS groups are usually living with chronic illness themselves. Groups can come and go as health allows.
This page also includes information about treatment for Chronic Fatigue Syndrome in Swindon. There is no official treatment for the illness, but there are alternative healing modalities that claim success in reducing symptoms and improving quality of life.
You might also want to search online for ''Swindon Fibromyalgia group" as those with Fibromyalgia have an overlap of symptoms. Pain tends to be more significant in those with Fibromyalgia. Fatigue tends to be more significant in those diagnosed with Chronic Fatigue Syndrome or ME.
Please do your own research about the treatments for Chronic Fatigue Syndrome listed on this page.
Please note that I use the terms Chronic Fatigue Syndrome and Myalgic Encephalomyelitis to indicate the same illness - I have been diagnosed with both. However, some people feel strongly that they indicate different conditions.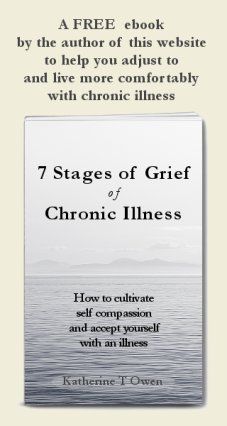 Sign up to receive the free book
and to keep in touch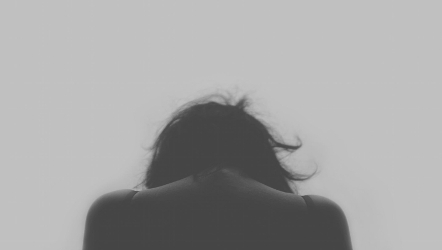 Contents for Swindon CFS / Myalgic Encephalomyelitis

Swindon CFS groups or CFS related:

- please scroll down



Summary List of Swindon Treatments for Chronic Fatigue Syndrome - click here or scroll down

The NES Health Total WellNES System
MS Centre - Oxygen Treatment in Swindon
The Perrin Technique - physiotherapy related

---
Swindon CFS groups or CFS related:
Swindon ME Group

I am assuming that if you have a diagnosis of Chronic Fatigue Syndrome or Fibromyalgia you would also be welcome at this group, but please check with the leader of the group.
At the time of writing, the Swindon ME Support Group meet every 3rd Wednesday of the month at Manor Farm Pub, Haydon Wick, Swindon SN25 1JE
Swindon Foggy Friends

This is not only a Swindon CFS group but offers support for anyone with one of the following chronic illnesses:
·       Arthritic Conditions
·       Chronic Fatigue Syndrome
·       Chronic Widespread Pain
·       Fibromyalgia
·       Irritable Bowel Syndrome
·       Ménière's Syndrome
·       M. E. - Myalgic Encephalopathy
·       Rheumatic Conditions
·       Seasonal Affective Disorder
·       Trigeminal Neuralgia
A support group can encourage over identification with the label of a particular condition. I find it rather heartening to have a group that allows those with different health labels to meet up.
The above chronic illnesses share the common factor that those with the condition don't necessarily look ill and therefore may be vulnerable to the strains and stresses of being disbelieved.
Also delightful is that members are currently entitled to a free swim and Jacuzzi at Thamesdown Hydrotherapy Pool every Monday 1.45pm – 2.45pm. (Alternatively, it may be the case that you can go for free if your Doctor refers you on medical grounds - mine has offered to do so.)

One of the benefits of support from this Swindon CFS group is that they have collected together recommendations for Swindon Doctors who are supportive of those with ME or CFS.

Website: www.butyoudontlooksick.co.uk
On facebook at www.facebook.com/groups/foggys
NHS Funded Swindon CFS Group

The Swindon & Wiltshire Adult Chronic Fatigue Syndrome (CFS/M.E) Service is based at the Eldene Health Centre.
Group meetings help you to learn skills of pacing yourself.
The advice is the standard advice for CFS to find a sustainable baseline of activity and then only work up from there with increases of 1% in activity or exercise.

Referral to a clinical psychologist is possible for individual sessions to help to learn to manage fatigue. I believe individual sessions with a physiotherapist might also be possible, but please check.

You will need referral from your Doctor. Do take in details of the clinic with you as your Doctor may not have heard of the CFS/ME service. Mine hadn't.
Adult CFS/M.E Service at Eldene Health Centre
Phone: 01793 695151
Email: adultCFSservice@swindon-pct.nhs.uk

Swindon LIFT groups

The NHS is piloting LIFT courses in Swindon to LIFT mood, anxiety and depression.
In the physical health category, there are also courses for those with pain and a number of chronic illnesses, including CFS/ME.
I have heard excellent reviews from people who have taken part in LIFT courses.

You don't even need a referral from a Doctor. Please ring your surgery and ask for information.

https://lift.awp.nhs.uk/swindonandwilts/whats-on-your-mind/physical-health/chronic-fatigue/
Swindon Testing for Fibromyalgia

This is neither a group or a treatment, but may also be of interest!

Mapping is a test for Fibromyalgia. It is often of relevance to those with Chronic Fatigue Syndrome and Myalgic Encephalomyelitis. I myself was mapped as having Fibromyalgia.
You can see my results on this page.

Using the website link on that page, I checked to see if there is a mapper in Swindon. According to this website, the nearest one is in the Frome area.
Chrissie Burdett on 01373 823024.

---
Swindon Treatments for Chronic Fatigue Syndrome

The following treatment possibilities may be of interest to those looking for Swindon CFS groups:

The NES Health Total WellNES System
NES was set up in part by a young British man with Chronic Fatigue Syndrome, called Harry Massey.
Harry has a background in physics. He was bedbound with CFS and found his treatment options limited by his lack of mobility - I know that one!
Over many years, Harry tried many different approaches to heal himself. Eventually he cooperated with Peter Fraser to develop infoceuticals.
I have listened (quite a few times) to a webinar by Harry Massey. The following is my own understanding of infoceuticals so please forgive any errors:

Infoceuticals work on something similar to the homeopathic principle. Instead of effectively giving the body a mini vaccine, they work to remind the body of how to do 'health'.
My understanding is that you liaise with a practitioner to determine the liquid remedies that you need to take. Some improvement can come about quickly, but please know that it took Harry Masseyy 2 years to regain health. He is now back to mountain biking and out there making films and running a business.

We are lucky to have a NES practitioner in the Swindon area, in Chiseldon.
Karyse Day can be contacted on 01793 740522

MS Centre - Oxygen Treatment in Swindon

MS = Multiple Sclerosis.

There are many similarities in the issues shared between those with MS and Chronic Fatigue Syndrome. I am aware that some people with MS use both this healing website and my website on spiritual healing (opens new window).

We are very lucky to have a dedicated MS Centre open for those with MS in Swindon.
There may be Swindon residents with CFS who would like to try the Oxygen treatment available at the MS Centre. Their website also links to other Swindon healing practitioners.

Swindon MS Centre
Bradbury House Westmead Drive, Swindon, Wiltshire SN5 7ER
01793 481700
www.msswindon.org.uk
Mark F living with CFSME reports back to us on Oxygen Treatment here.

The Perrin Technique

Dr Perrin developed a treatment for CFS/ME which seeks to remove toxins from the body. The techniques include spinal mobilisation and massage. We are lucky to have a clinic in Wroughton, Swindon which offers the Perrin technique for Chronic Fatigue Syndrome.
If you have tried the Perrin technique in Wroughton, please let us know in the healing forum if it helped.

---
Move to read my recommendation for plant-based minerals. (Most minerals are rock-based.) These plant based minerals have been wonderful for me.
Click to view photographs of my journey with CFS/ME.
© Katherine T Owen. All articles on this website are copyrighted. I am delighted if you choose to click above to share this page on social media, but please do not copy, print or otherwise use without my permission. Thank you.


Disclaimer: I am not a medical practitioner. The articles on this website are not to be taken as medical advice. Please consult a medical practitioner as necessary.