Metabolism Reset Diet Review ME/CFS
This health article is my introduction to the Metabolism Reset Diet. It links to my results.
The four week diet - the MRD - is designed by Dr Christianson. A book of the diet is available.
This article is NOT a substitute for reading the book. It is designed to give an overview to those who are considering doing the diet.

Dr Christianson's diet is geared to health improvement and weight loss. 
The book's subtitles are

Repair Your Liver
Stop storing fat
Lose Weight Naturally
I guess this is my version of "The truth about the metabolism reset diet".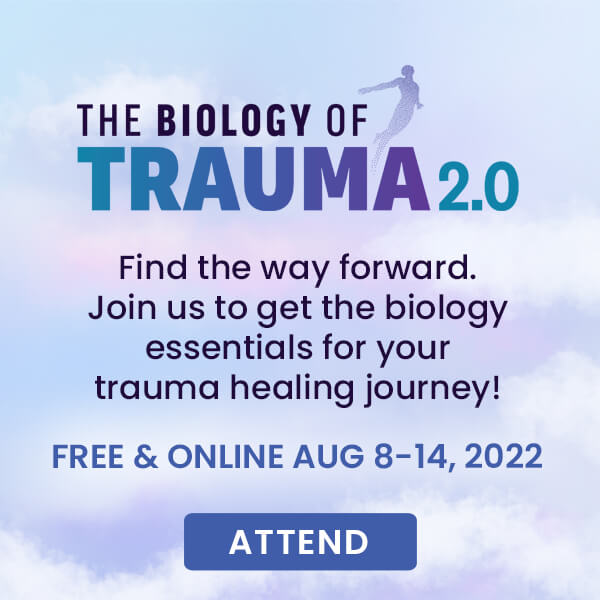 Katherine Owen, owner of HealingCFSME.com:

"It is my pleasure to promote this summit.
I am  a huge fan of Dr Aimie.
Trauma healing exercises are a valuable part of my toolkit for
living well with illness.
I recommend them to you to support your health."
Click through for pre-summit bonus gift:

The Steps to Identify and Heal Trauma eGuide Gift 
Spoiler alert
Spoiler alert - I am delighted with my results from having done the diet.
Having seen the comments in the Facebook group, I also know that the diet has brought weight loss and health benefits for many people.

I am therefore very happy to recommend the diet.
However, if you live with chronic illness, do please see the link below to my advice about how to do the diet in a way which doesn't bring unnecessary danger or harm.
I don't receive any payment for these articles, so this is an independent review,
I'm not an affiliate of Doctor Christianson's, although I'd be delighted to be one if he had an affiliate program.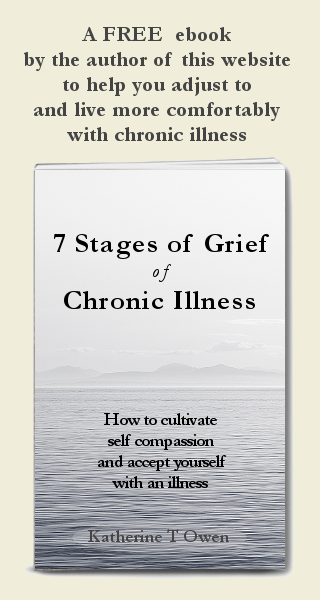 Sign up to receive the free book
and to keep in touch
Contents for this article on the Metabolism Reset Diet Review
Scroll down to read each one in turn

Why did the Metabolism Reset Diet (MRD) appeal to me?
A diet to restore healthy liver function
What are the components of a meal on the Metabolism reset diet?

Apart from food, what else do I need in order to do this liver healing diet?

Advice on getting in supplies for the Metabolism reset diet
Further articles about the metabolism reset diet
Why did the MRD diet appeal to me?
The diet appealed to me for a few reasons.
It's only four weeks long!
I like the idea of putting things right at the root, rather than treating symptoms.
The Metabolism Reset Diet sets out to reset your metabolism and heal the liver to improve liver function.
Doctor Christianson gives all the references for the research he quotes.
The diet has been clinically proven.
Dr C writes in his book: "Between 2014 and 2016, I gathered statistics from participants in our clinic and those who followed the program online".
"tens of thousands" of participants.

The diet involves changing food, rather than taking expensive supplements.
The food involved is for the most part 'normal' food.

The diet was affordable for me.
A diet to restore Liver function
This next bit is in my words. Please do check it against Dr Christianson's website or book for accuracy.

Doctor Christianson talks about the resilience of the liver.
Apparently there are two kinds of fuel we use that are stored in the liver.
One equates to using logs on a fire.
One equates to using kindling to start a fire.
If you have lots of logs and no kindling, you can't get the fire started.
I love the simplicity and power of that analogy.
As I understand it, The Metabolism Reset Diet, sets out to clear some space in your liver so that you can get kindling to burn the logs (burn the logs = lose the weight of your excess fat).
Different people can eat different amounts of food.
If you can't eat much and yet put on weight, the idea is to reset your metabolism, so you have the same freedom to eat food that others have.
Doctor Christianson says that if you already have a healthy diet, after the reset, you may be able to go back to the diet you have already.
I have pretty much gone back to my previous diet with only a few changes.
I have continued to see benefits so his claim has proved itself in my case.
Btw, the Metabolism Reset Diet is sometimes called the liver reset diet as opposed to the metabolism reset diet.
What are the components of a meal on the 4 week Metabolism reset diet?
1. Protein
You buy the ingredients for the protein shakes and make up 2 servings - one for breakfast, one for lunch.
Some of the protein drinks are delicious. :-) I think so anyway.

There are 30 recipes for protein shakes in Dr C's book.
You also include protein in your evening meal. 
The evening meal is substantial and is comprised of solid food.
There are recipes for the evening meal in the book, or you can make your own meal based on the guidelines.

2. Resistant Starch
Aside from protein, the other main ingredient in the protein shakes is something called Resistant Starch.
This can be banana or beans, or the water in the tin or container in which the beans have been soaked.

I will leave you to read Doctor Christianson's book to know more about Resistant Starch.
For your evening meal, the source of resistant starch can be boiled potatoes.

Bananas can be any of the following:
* fresh banana,
* bananas you have frozen,
* frozen bananas you have bought– I didn't find those in the UK, but apparently they're available in the USA.
* Green banana powder.

Alternatively, if you live in the USA you might choose to buy his protein shake already made up.
In this case you don't need to buy any resistant starch powder for the shake.
If you buy the book of The Metabolism reset diet at the current time, keep the details.
If you want to buy his protein shake, send the details to his support team to get money off your first order as a bonus.
I would have done that if I was in the USA.

I use bananas or beans most of the time in my protein shakes.
I also have powdered green banana in the house to take the pressure off having the other ingredients available.
I live with the chronic illness CFS/ME. I can't always get to a shop easily.
If you are doing the diet, some of the protein shake recipes in the book don't have enough Resistant Starch listed.
If you want a list of the protein drink recipes that need, in my opinion, additional Resistant Starch then move to this page.

3. Fat
Each shake or evening meal contains some fat. For example seeds or oil.

4. Other
There are also other dietary requirements stated in the book - in particular advice to exclude certain food groups to allow for possible food sensitivity. But the above advice forms the basis of the diet.

Apart from food, what else do I need to do this liver healing diet?
You need a measuring cup of around 204 of 240 millilitres.
Many of the measurements are given in cups to save people weighing things.
You also need something to measure out a tablespoon.
You need a mixer or blender.
Preferably one that can make you two protein shakes at the same time.

Advice on getting in supplies for the Metabolism reset diet
I looked at the recommended purchases in Dr Christianson's book and bought from that list ahead of time.
I suggest you don't do that. For example, I ended up buying a bag of flaxseed which isn't in many of the recipes. Dr
Christianson does say somewhere that there are extra things on that shopping list, but I hadn't read that at that point!
Instead, look at the recipes for the week to come, and shop for those.
The most important foods to have in the house are as follows:

pea protein powder
bananas (which you can freeze) or green banana powder/flour
tinned beans
Make sure you have stocks of those.

I hope this has served to give you an introduction to the Metabolism Reset Diet.
There is more information on the links below.

Articles relevant to the Metabolism Reset Diet

I live with ME/CFS (stands for Myalgic Encephalomyelitis/ Chronic Fatigue Syndrome).
I did the reset diet because I wanted to do a detox diet and heal my liver.
Diet is an important element of any complementary alternative healing approach.
Move here to read my results on the diet.
One of my reservations about the diet was the possibility of detoxification symptoms.
I was right to be concerned! Click on that link to find out more.
If you live with ME/CFS, click here for more dietary suggestions and recommendations


Receive daily inspiration...
by putting your favorite (favourite) healing quote on
a mug, cushion, postcard, coaster, T shirt etc.
You will find my zazzle gift store at
zazzle.com/HealingStore.
Use one of my designs or start from a blank.
Thank you from me, Katherine, author of HealingCFSME.com

© Katherine T Owen. All articles on this website are copyrighted. I am delighted if you choose to click above to share this page on social media, but please do not copy, print or otherwise use without my permission. Thank you.


Disclaimer: I am not a medical practitioner. The articles on this website are not to be taken as medical advice. Please consult a medical practitioner as necessary.

Disclosure: On some pages, there are affiliate links, for example to Amazon. If you click and then buy within a certain time period, I will receive a small commission which goes towards the running of this healing website. Abundant thanks :-)