Chronic Illness Diet
Recommendation by someone with ME/CFS

As a chronic illness diet, The Metabolism Reset Diet  offers the following potential health benefits: 
It helps the liver to function better.
A well functioning liver is central to many aspects of a healthy body

If needed,  it helps to bring about weight loss. If you are already the right weight, your weight is likely to see little change.

By leading you to have a healthy metabolism, the diet aims to help you to manage your weight more easily on an ongoing basis. This has been true for me.

Such changes benefit anyone's health, but are likely to be especially desirable to anyone living with chronic illness.
The aim of the diet is to boost your body's ability to be as healthy as possible, or even restore itself to health.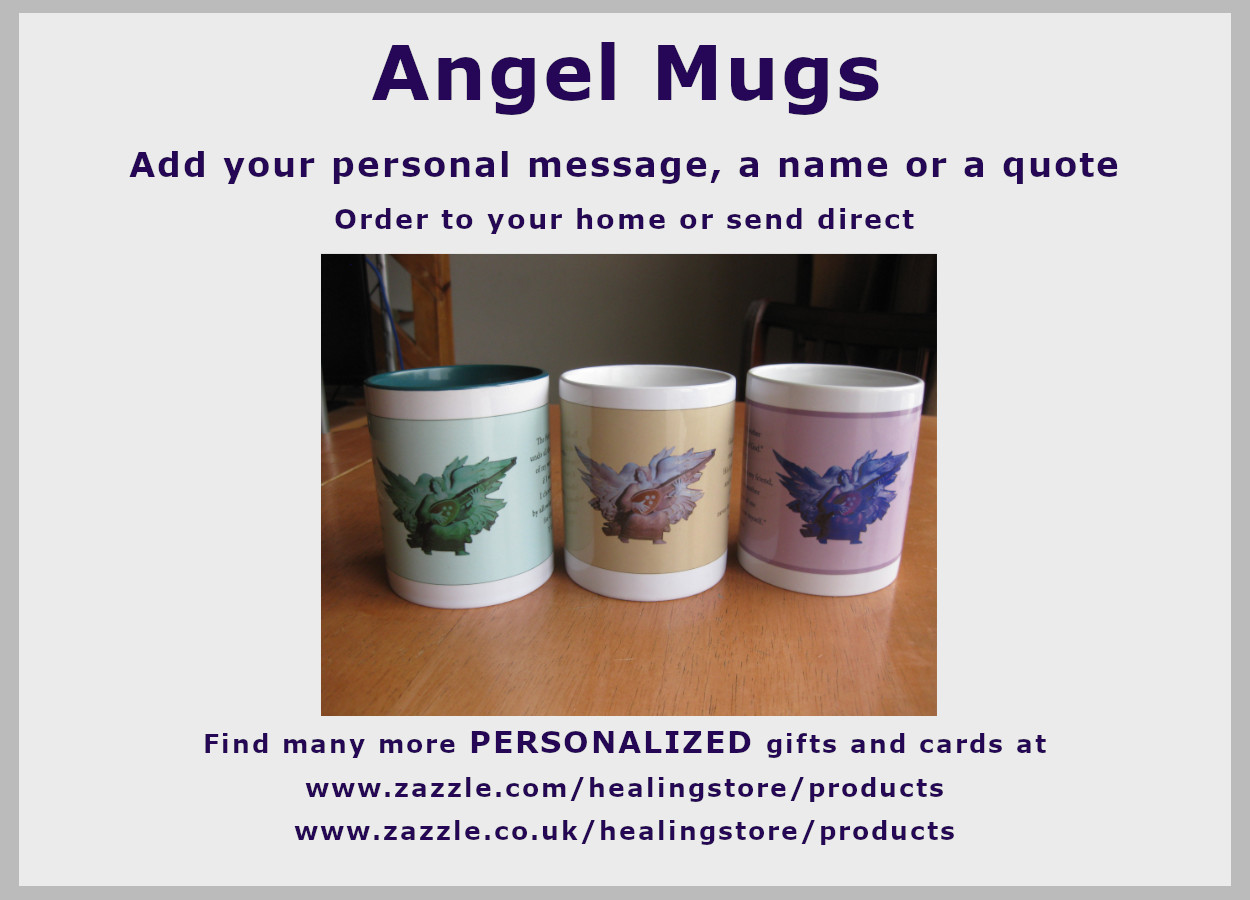 Click on the image above to go through to the Zazzle Healing Store
Or click here to CHOOSE FROM
A RANGE OF personalizable cards and gifts.
The healing-themed gifts are designed by myself, Katherine, the author of
this website HealingCFSME.com
Proceeds go towards the cost of the website. Thank you. Enjoy!

I carried out the four-week Metabolism Reset Diet in July 2019.
This article relates my personal experience of the diet.
I talk of the potential dangers for someone using it as a severe chronic illness diet and how to avoid them.
Please know that a year on, I have recently done the 4 week diet again. I had a very different experience - this time I had no disabling detoxification symptoms.
The ease of the diet for me the second time delighted me on two counts.
One, my normal level of life continued.
Two, it demonstrated to me how much better my liver must be functioning now.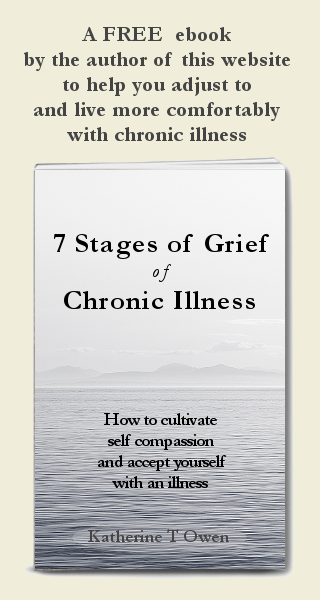 Sign up to receive the free book
and to keep in touch
Contents for this article on a Chronic Illness Diet

Benefits I experienced from the Metabolism Reset Diet
Did I experience a clear reduction in CFS/ME symptoms?
Conclusion on benefits and harms
My recommendations for doing the Metabolism Reset Diet as a chronic illness diet
Have a maximum of 1 protein shake a day except on the diet
---
My personal experience of and my results on the MRD

Using this as a chronic illness diet, I experienced the following clear benefits
loss of weight- 1 Stone which I lost consistently over the 4 weeks.

lower waist measurement, which brought me into the healthier range of waist to height ratio.

loss of intermittent cramping pain in hands and other parts of my body
loss of a sharp pain in the thumb of my right hand, which had been ongoing for over a year
improved sleep – sleeping for longer
improved temperature regulation – I felt less cold in the winter that followed several months after doing the diet.
The heating (I am in the UK) was noticeably set at a lower level which saved me some money!
I haven't had a cold in the 6 months following the diet, including through a British winter.

I have not had a sore throat this winter.
This is unusual and has possibly not happened since I became ill.
I have no idea if it is a benefit of the Metabolism Reset Diet, but as the liver is involved in fighting off viruses, it is possible.
My resting heart rate (RHR) seems to vary quite a lot. But it came down from being usually between 80 and 90 to usually between 70 to 80.

Did I experience a clear reduction in Chronic Fatigue Syndrome/ME symptoms?
No, I didn't, though I know someone else with CFS/Myalgic Enecephalomyelitis who did experience a clear reduction in CFS/ME symptoms.

For me, there has been no reduction in post exertional malaise (PEM).
There has been no increase in my functionality –
no increase in how much I can leave the house.
no increase in how much I can watch a TV or computer screen.
Unfortunately nine days prior to starting the diet, I experienced a challenge to the symptoms of noise sensitivity and cognitive difficulties.
The repercussions and attempt to resolve this occurrence overshadowed my time on the Metabolism Reset Diet and the months that followed.
This has probably somewhat diminished the results of this chronic illness diet for me.
Conclusion on benefits and harms
Although my CFS/ME symptoms are not diminished, the weight loss I experienced and have maintained is such a marker for improved longevity that I feel very happy with my results.
I suspect the diet has and will bring about many health benefits of which I am not aware.
The detox symptoms I experienced, the loss of cramping pain and sharp pain – all suggest to me that my liver was badly in need of detoxification.
I recommend this as a chronic illness diet and as a CFS/ME diet.
Also, it is such an advantage that you only have to do it for 4 weeks.
With so many treatments we are told to give it months or years to work!
However, the detoxification symptoms I experienced were serious.
These symptoms were dangerous in the sense that they had an impact on my ability to successfully share a house with someone.
For these reasons, if you are doing the Metabolism Reset Diet as a chronic illness diet I have some recommendations.

My recommendations for doing the Metabolism Reset Diet as a chronic illness diet
1. As a chronic illness diet, start the diet in stages
I went straight into the diet.
I have moderate to severe CFS/ME with a history of very severe Myalgic Encephalomyelitis.
If you are on the same spectrum, I recommend that you introduce elements of the diet months beforehand so that you ease into it gradually.
Try out a protein shake in the morning in advance, building up to one a day.
NB. Don't have 2 protein drinks a day except when you are on the 4 week diet. See below.

Introducing a morning shake each day in advance will allow you to answer the following questions:
Do you have the energy to prepare the protein shakes each day or do you need help?

Are you happy with the quality of pea protein powder you have bought or do you want to try another?

How you are with an increase of bananas and beans in your diet.

What detox symptoms do you have?
If they are already enough to cope with, then stick with this change in the chronic illness diet until they ease. Hopefully this means you will have fewer detox symptoms when you do the full on 4 week diet.
Increase the amounts of boiled potatoes and beans in your diet.
These are foods rich in Resistant Starch.

Some of the indigestion I experienced on the diet could have been due to my gut flora adjusting to better levels of Resistant Starch in my diet.
If you can save yourself the experience of indigestion symptoms overlapping with detox symptoms, you will find the chronic illness diet easier to cope with.
2. Clear your diary for the 4 weeks
I advise you to find a time when you can clear out your diary for the duration of the 4 week diet. This allows for you being less functional than usual.
If you've done a detox in the past, allow for having similar symptoms.
If you have cognitive symptoms such as a loss of speech, allow for the possibility that these symptoms will also be aggravated during the diet.

3. Allocate cognitive resources to learn about the diet in advance
Do the  symptoms of the chronic illness with which you live include cognitive difficulties such as a limited ability to read or look at a screen?
These are common CFS/ME symptoms. If you have them, read some or all of Dr Christianson's book in advance.
Maybe join the Facebook group or peruse Dr Christianson's website.
4. You may choose to take an extra serving of Resistant Starch
On his website, in Doctor Christianson's video about his resistant starch supplement he notes that people in certain categories may want to take an extra serving of Resistant Starch.
For example, those with an auto immune illness.
This would apply to many of you doing this as a chronic illness diet.
You can add more Resistant Starch powder to your protein shakes. Alternatively you can add more Resistant Starch rich foods to your diet.
5. Emotional detox and sleeping
Doing the Metabolism Reset Diet is not just about what you eat. All the more so if you do it as CFS/ME diet.
There is a real emphasis in the book on setting things up to get enough sleep, and even to have an emotional detox.
Just to let you know I was not able to able to avoid emotional challenges, and I wasn't sleeping well.
I still got the benefits of improving my height waist ratio.
Many of you doing this as a CFS/ME diet may not be able to avoid relationship issues. Don't let this put you off.
Have a maximum of 1 protein shake a day except on the 4 week diet
A friend of mine thought she would go into the diet in stages, and started by having two shakes a day.
This is actively discouraged.
When you have two protein shakes a day you are effectively doing the diet.
Each recipe in Dr C's book is for 2 protein shakes.
Add your preferred amount of water and divide the amount to form two meals.

Also... Doctor Christianson doesn't recommend that you do the diet for more than four weeks.
And you should only do the diet 3 or 4 times a year (I need to check which).
Doing the diet for longer might slow down your metabolism, which is the opposite result from the one you want.
---
Links relevant to chronic illness diet

Read other tips for a healthy diet when living with Chronic Fatigue Syndrome-ME.


Receive daily inspiration...
by putting your favorite (favourite) healing quote on
a mug, cushion, postcard, coaster, T shirt etc.
You will find my zazzle gift store at
zazzle.com/HealingStore.
Use one of my designs or start from a blank.
Thank you from me, Katherine, author of HealingCFSME.com

Move to TOP
© Katherine T Owen. All articles on this website are copyrighted. I am delighted if you choose to click above to share this page on social media, but please do not copy, print or otherwise use without my permission. Thank you.


Disclaimer: I am not a medical practitioner. The articles on this website are not to be taken as medical advice. Please consult a medical practitioner as necessary.

Disclosure: On some pages, there are affiliate links, for example to Amazon. If you click and then buy within a certain time period, I will receive a small commission which goes towards the running of this healing website. Abundant thanks :-)