Prayer for Safe Housing
for those with ME/CFS and other chronic illness
Housing for many people living with Myalgic Encephalomyelitis/Chronic Fatigue Syndrome is a real problem.

Unsuitable housing (along with other aspects of physical support) can impact on someone's chances of healing from ME/CFS as well as from any chronic illness.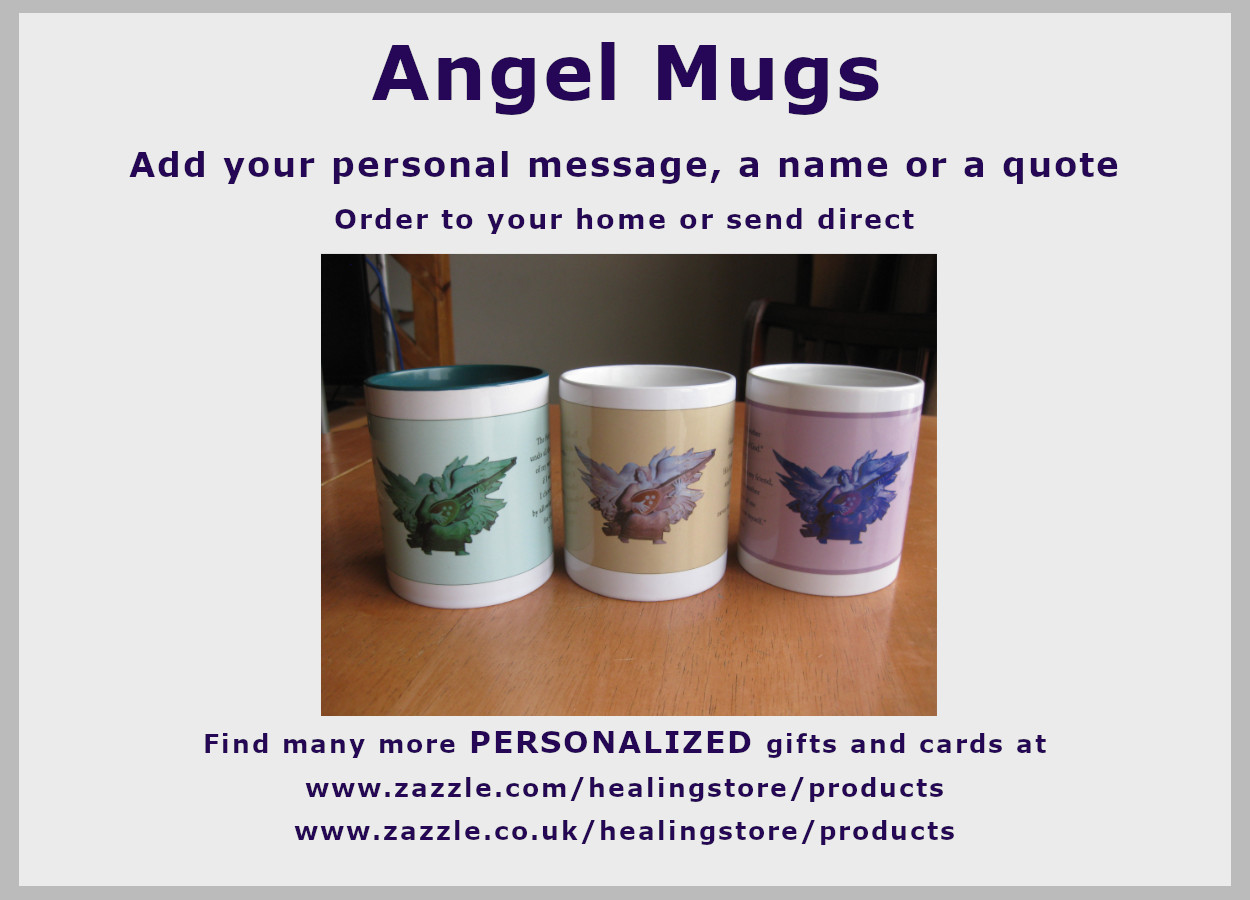 Click on the image above to go through to the Zazzle Healing Store
Or click here to CHOOSE FROM
A RANGE OF personalizable cards and gifts.
The healing-themed gifts are designed by myself, Katherine, the author of
this website HealingCFSME.com
Proceeds go towards the cost of the website. Thank you. Enjoy!

A person with ME/CFS. My story with housing.
Early on after a diagnosis of Myalgic Encephalomyelitis, I could no longer negotiate the stairs to make myself a meal.
I ended up stuck in an upstairs room in the place where I was renting a room.
If I had had somewhere on a single level early on, I would have been able to rest more appropriately.
At another place, for some years I was woken up at 6:00 AM every morning by the neighbour's children roller skating on the wooden floorboards.
I then got asked to move as the landlord wanted to return to live in the property herself.
I couldn't walk to the bathroom, let alone move.
She started eviction proceedings. Then people I knew stepped forward and helped me find somewhere.

At the next place...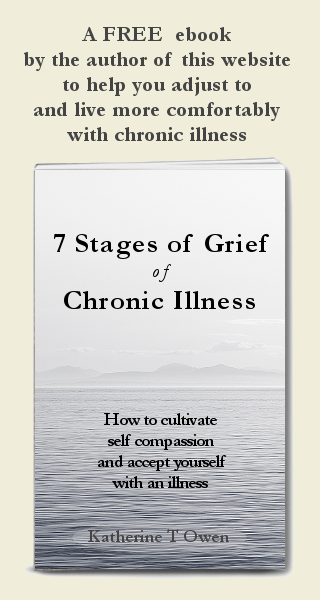 Sign up to receive the free book
and to keep in touch
At the next place, there were multiple apartments. The vents let through perfumes and fumes from the other apartments. It was many years before I realised that I had Multiple Chemical Sensitivity (MCS).
These fumes explained many of my symptoms and why they could worsen dramatically during a day for no apparent reason! Once they were blocked I experienced an improvement in health.

I have been asked to move a total of three times, in each case because the landlord wished to return to live in the property.
Prayer for housing has been a big part of my journey to raise my chance of health improvement.
Below the prayer there is a link to bible based prayer for housing which tells a little of the miracles I had along the way.

For now here is an interfaith prayer (not linked to any particular faith).
It is a prayer for housing for those with ME/CFS and related chronic illnesses.
A prayer for a safe place to live.
A prayer to feel safe with the people with whom you live.
Many living with a severe chronic illness such as ME/CFS, do not feel safe in their body due to the symptoms and their impact on independent living.
It is also in part a prayer to feel at home in your body.

A prayer for a safe place to live, for safety, for housing for a person with ME/CFS
Dear Love itself,
There are many living with illness who find themselves in unsuitable housing.
I take a moment to feel into how safe my housing situation feels for me.
Or perhaps I bring to mind someone to whom I dedicate this prayer today.
Where we live and who we live with is so important for our peace of mind.
Peace of mind can have an impact on our body.

Love, throughout many or all of your holy books, you speak of finding our home in you.
I choose to find my home in you.
I place the person or people I think of now in the safety of your Love.
Love, let this knowledge that I am home in you be reflected in my world.
Let this prayer be the channel which enables you to bring me a safe place to live.
I am open to transformation within my current location.
If appropriate, I am open to a new place becoming available.

Lead me to a sense of safety in my own body.
If I notice any thought or feeling or physical sensation that makes my body a difficult place to be, I allow myself to notice these.
I hand them over.
I feel safe in the knowledge that any darkness in me or my life can be brought to your Light.
In your Light all darkness disappears.
I make my home in you.
I make my home in you.
I affirm that I am part of the Oneness.
I place the whole world in your hands, and in the home that is you.
I take a moment to celebrate something safe about where I live.
Perhaps I have been warm enough today, or cool enough.
Perhaps I have had a place in which I can spend time in silence with you.
Perhaps I have had access to an object I find pleasing and soothing to touch.
Perhaps I am wearing an item of clothing that is comfortable or fun to wear.
Perhaps I have a place to wash myself and feel the touch of clean water on my skin.
I become aware of any safety I have.
By raising my awareness of safety, I call in even greater safety for myself and for those for whom I pray this prayer.
Thank you.
Amen.
Click below for the Healing Prayer for those with ME/CFS (Myalgic Encephalomyelitis/Chronic Fatigue Syndrome).


Receive daily inspiration...
by putting your favorite (favourite) healing quote on
a mug, cushion, postcard, coaster, T shirt etc.
You will find my zazzle gift store at
zazzle.com/HealingStore.
Use one of my designs or start from a blank.
Thank you from me, Katherine, author of HealingCFSME.com

© Katherine T Owen. All articles on this website are copyrighted. I am delighted if you choose to click above to share this page on social media, but please do not copy, print or otherwise use without my permission. Thank you.


Disclaimer: I am not a medical practitioner. The articles on this website are not to be taken as medical advice. Please consult a medical practitioner as necessary.

Disclosure: On some pages, there are affiliate links, for example to Amazon. If you click and then buy within a certain time period, I will receive a small commission which goes towards the running of this healing website. Abundant thanks :-)