Ill and fed up of being careful
Health management prayer -

Are you feeling ill and fed up of being careful?

This article offers a prayer to hand over your feelings to God.
Are you willing to be held in love in the moment of feeling ill and fed up?
Are you willing to create a space in your mind to allow Spirit access so you are no longer coping with the situation and the feelings on your own?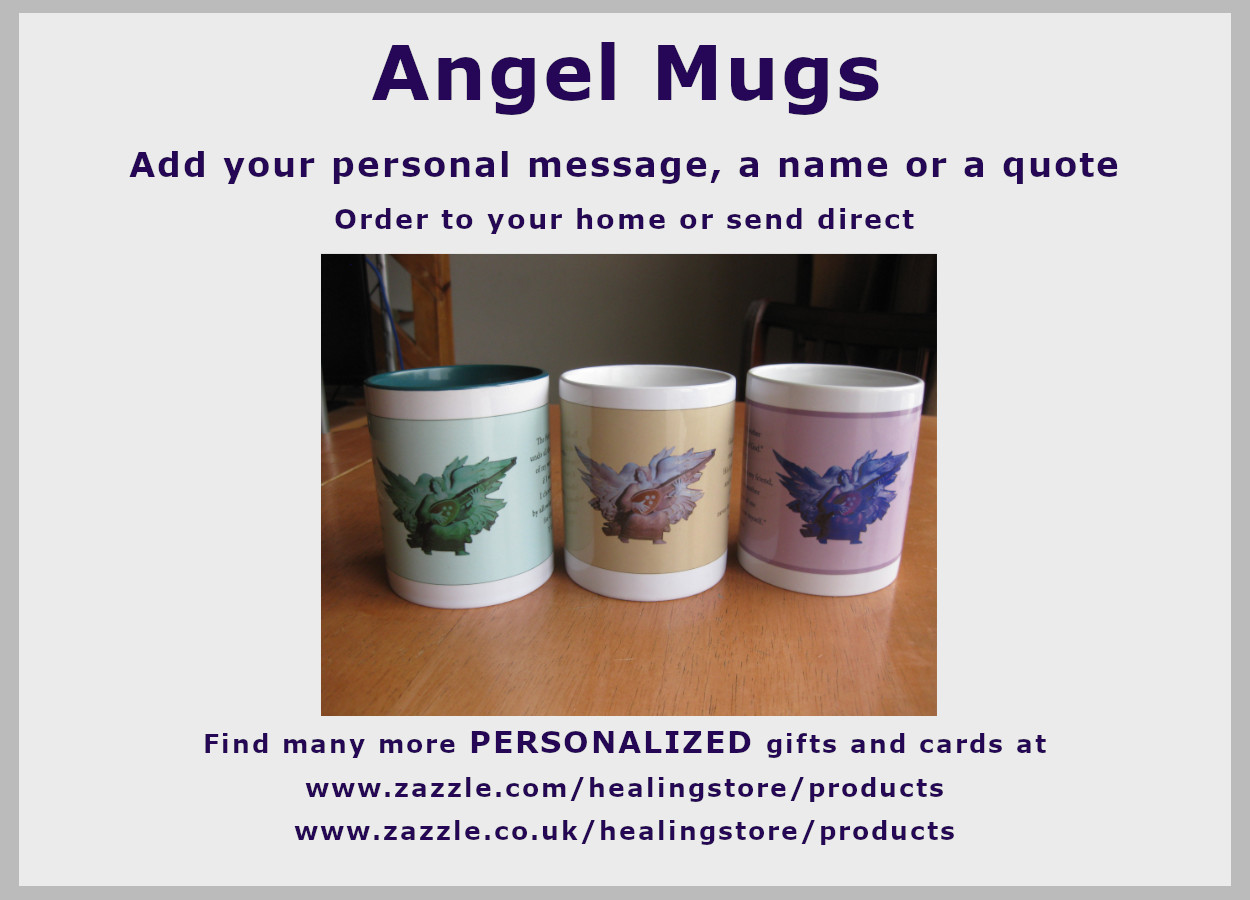 Click on the image above to go through to the Zazzle Healing Store
Or click here to CHOOSE FROM
A RANGE OF personalizable cards and gifts.
The healing-themed gifts are designed by myself, Katherine, the author of
this website HealingCFSME.com
Proceeds go towards the cost of the website. Thank you. Enjoy!

Health management when living with chronic fatigue syndrome can feel like a chore.

You may have every intention to pace well – to alternate rest and activity.

You may have every intention to stick to a chronic fatigue syndrome diet of your choosing.
Yet, you may find yourself pushing yourself beyond your current limits and feeling sorry for yourself when your body doesn't take the activity well.
I write this as a person living with Chronic Fatigue Syndrome/Myalgic Encephalomyelitis who lived with it at a very severe level for many years.
I have a personal experience of the frustration!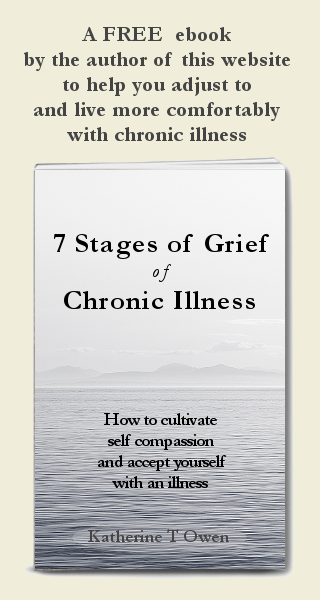 Sign up to receive the free book
and to keep in touch
It can feel maddening and cruel to have to be careful with your body, at a time when it would be good for your mental health to exercise more or lose yourself in a task.
Chronic Fatigue Syndrome demands the juggling of physical health needs with emotional health needs.
We need to recognise that we are going to get it wrong a lot of the time.
Below is a prayer to help you to claim God's love for you just as you are, with whatever current level of ability you have to engage well with your health management.
This prayer for support can be a  wonderful way to become aware of any areas in which you find it hard to help yourself in the ways you know you need.
You are doing the best you can.
Hand over any distress, weakness, or feelings of 'I can't do this' and ask for help.
It's ok to say 'I can't'.
It's ok to ask for help.
---
Prayer to be kind to yourself when you don't do 'health management' perfectly
Dear God,
As you know, I live with Chronic Fatigue Syndrome, Myalgic Encephalomyelitis, Fibromyalgia, long covid (covid long haul) or …
I thank you for those times when I find it easy to be kind to myself.
I offer you those times when I am fed up of pacing myself
... or having the right diet
... or any time when I feel ill and fed up of finding the willingness to engage in a health management approach of my choice.

I offer you those times when I feel short tempered.
I offer you any distress I feel about how my body feels.

I offer you any anxiety I feel about my ability to cope.
There are changes that living with illness brings to my life.
Strengthen me to be able to deal with these changes.
At times when I find it hard to look after myself, guide me to do so.
If at times, I act in ways which don't promote my health, help me to be gentle on myself.
Help me to remember there is no perfect way to look after myself.
It is always a process of learning.
I see myself drawing on your strength and finding out that your strength never fails.
God, pour out your blessings on me, a person with Myalgic Encephalomyelitis/Chronic Fatigue Syndrome.
Nurture me. Support me.
If there are times when I feel the illness has taken over who I am,
guide me to see through the symptoms to the me who is still here, still me.
As a person with ME/CFS, I ask to be blessed with the pleasure of a life in which
I claim the power to provide a nurturing and loving environment for myself.
Thank you.
Amen
Prayer to go from just existing, just surviving, to LIVING

God, get me out of this!
Give me the miracle of HEALTH .
Give me more than existing. Give me thriving.
I join minds with all others who visit here to see us living a fulfilling happy life again.
I see us all lifted up in your arms.
I receive this prayer for myself.
I know that in praying for myself  and in my receiving of this prayer,
I clear the channel for all of us living with Chronic Fatigue Syndrome
or any other chronic illness to receive the miracle of HEALTH.
Thank you. Praise be. AMEN

---
Wishing you healing both within and beyond illness,

Katherine
Katherine T Owen
Katherine T Owen runs this website - www.HealingCFSME.com.
She is author of the small collection of spiritual poems, Be Loved, Beloved.
(Buy it in paperback at lulu.com or on kindle)
---
Articles Related to Prayer when Ill and Fed up

Perhaps you are feeling ill and fed up not of your own lack of ability to help but of someone else's lack of ability.
Or perhaps you are feeling ill and fed up of needing help from someone who takes care of you wonderfully, but you would so love them to have a break from caring for you and that never happens!

If so, move to read prayers related to family and friends.

Or click below to go to read a healing prayer with links to other prayers for someone with ME/CFS on this healing website.
Move here to join the facebook prayer group for people with ME/CFS.


Receive daily inspiration...
by putting your favorite (favourite) healing quote on
a mug, cushion, postcard, coaster, T shirt etc.
You will find my zazzle gift store at
zazzle.com/HealingStore.
Use one of my designs or start from a blank.
Thank you from me, Katherine, author of HealingCFSME.com

© Katherine T Owen. All articles on this website are copyrighted. I am delighted if you choose to click above to share this page on social media, but please do not copy, print or otherwise use without my permission. Thank you.


Disclaimer: I am not a medical practitioner. The articles on this website are not to be taken as medical advice. Please consult a medical practitioner as necessary.

Disclosure: On some pages, there are affiliate links, for example to Amazon. If you click and then buy within a certain time period, I will receive a small commission which goes towards the running of this healing website. Abundant thanks :-)