ME/CFS Speech Issues including
Brain Fog - How to help

Do you know someone with ME/CFS with speech issues which affect their ability to take in words?
Do they have brain fog issues which restrict their ability to socialise with you or ask you for help?
Are you a friend or family member who is asking one of the following:
How can I have social time with the person with ME/CFS (Myalgic Encephalomyelitis/Chronic Fatigue Syndrome and reduce the cost they pay in heightened symptoms from PEM (post exertional malaise)?
How can I act in a way which means this person with  ME/CFS can overcome speech issues and ask for some of the help they need?
Or perhaps you feel rejected by a friend with ME/CFS because they have said no to a visit. 
If you suspect  the person's physical symptoms are limiting their ability to socialise, how about sending them a link to this article?

Ask them to let you know if they have speech problems.
Ask if any of the advice is relevant and let them know you are willing to do your best to adapt as needed.
Even if they don't have problems with speech, the kindness of your inquiry may help them find the courage to tell you what would make a difference.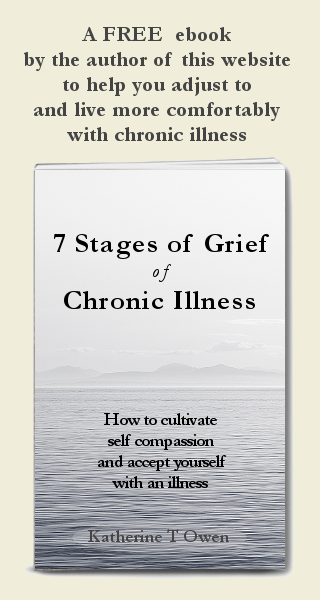 Sign up to receive the free book
and to keep in touch
Speech issues such as a problem with taking in words are symptoms which are more heightened in those with severe ME/CFS (Myalgic Encephalomyelitis/Chronic Fatigue Syndrome).

However, if you are sharing a house with a friend or family member with this chronic illness at a mild or moderate level, you will be spending time with them when they are most exhausted. At such times the CFS symptoms are likely to be aggravated.
Anything you can do to adapt to the cognitive demands of ME/CFS will go a long way towards helping the person to function at their best.
This advice will also be helpful for a health professional wanting to communicate in the most helpful way with a client with ME/CFS.
How to help a friend or loved one with speech issues such as taking in your words

I used to live with very severe ME/CFS. The approaches listed below are those which helped me to be able to take in someone's words.
If you have a friend with ME/CFS with speech issues, try them to see if they help.
I relate to the speech issues experienced by someone who has just had a stroke. These speech problems have the medical name of aphasia.

But please know that different people with this chronic illness have different symptoms.
You may need to follow different advice in order to help your friend or family member to communicate.
In my case, for 14 years I could only speak safely when enabled to do so by the following behaviours:
Stanford University professor Ron Davis has a son with severe ME.
For an understanding of how profound sensory and speech issues can be when living with severe ME/CFS, click through to read about the adaptations he and his wife make to ensure they can spend a little time, "a holy moment"  with their son Whitney.

Two different parts of the brain
In the list above of how to help someone with speech issues and taking in words, you will see the advice not to talk too much in a row and to leave pauses. These pauses give the person with aphasia or dysphasia the space to take in and understand what you have said.

In a normal working brain a person can speak and comprehend simultaneously.
For me, between a question or an amount of speech, I needed a pause to absorb what had been said.
I then needed another pause to formulate the words for an answer.
Since my relative recovery, I have learned that there are indeed two different parts of the brain – one part responsible for comprehension and another part responsible for speech.
Feel ok about making mistakes with communication with someone with ME/CFS
Don't expect yourself to help someone with ME/CFS to communicate perfectly the first time or ever!
Although it would be wonderful to do that, it may not be possible and is not so important.
It is far more important to persevere in learning skills to help someone to talk and help them with understanding words in a way that doesn't aggravate their cognitive symptoms.

Your perseverance will communicate to the person with ME/CFS that they are worth your effort.
This in turn will help to motivate them to continue to overcome the physical difficulties of illness in order to  communicate socially with you and/or communicate to ask for the help they need.
Be very patient with yourself when you make mistakes in helping someone with speech issues.
Remember that everyone else is probably making mistakes with them too.
If everyone gives up on them, they will be left isolated and without company or help. You are doing the best you can.

Thank you for helping someone with Myalgic Encephalomyelitis/Chronic Fatigue Syndrome
This ME/CFS website aims to help with healing within and beyond illness. When you help a family member or friend to communicate regardless of their speech issues, you are potentially doing both.
Communication allows the person with ME/CFS to have a bigger life even with the illness.
A restful head and the ability to ask for what they need increases their chances of having a life which gives them sufficient rest to have a chance to heal.
In addition, your compassion, friendship, love and support may well bring them emotional healing.

If you are the family member or friend of someone with severe Chronic Fatigue Syndrome, thank you so much for all you are doing.

Other relevant articles on this healing website

I have written a number of articles on speech issues experienced by someone with ME/CFS. They are all likely to be relevant to helping someone with understanding words. Click on that link for the full list.

Receive daily inspiration...
by putting your favorite (favourite) healing quote on
a mug, cushion, postcard, coaster, T shirt etc.
You will find my zazzle gift store at
zazzle.com/HealingStore.
Use one of my designs or start from a blank.

Thank you for supporting this website :-)
© Katherine T Owen. All articles on this website are copyrighted. I am delighted if you choose to click above to share this page on social media, but please do not copy, print or otherwise use without my permission. Thank you.


Disclaimer: I am not a medical practitioner. The articles on this website are not to be taken as medical advice. Please consult a medical practitioner as necessary.

Disclosure: On some pages, there are affiliate links, for example to Amazon. If you click and then buy within a certain time period, I will receive a small commission which goes towards the running of this healing website. Abundant thanks :-)