Self Healing -
Find a daily practice for health management

Consider engaging in at least one self healing method each day.
Living with chronic illness is stressful for many reasons. Here are just some reasons why stress and illness often go together:
symptoms

diagnosis

undergoing testing

making and keeping appointments

the impact of illness on your relationships.
A self-healing practice helps you to nurture yourself. You may experience emotional, physical, mental or spiritual healing. All are of great value.
And you don't have to live with chronic illness to benefit from self-healing.
We all need to nurture ourselves to cope with the bumps of life.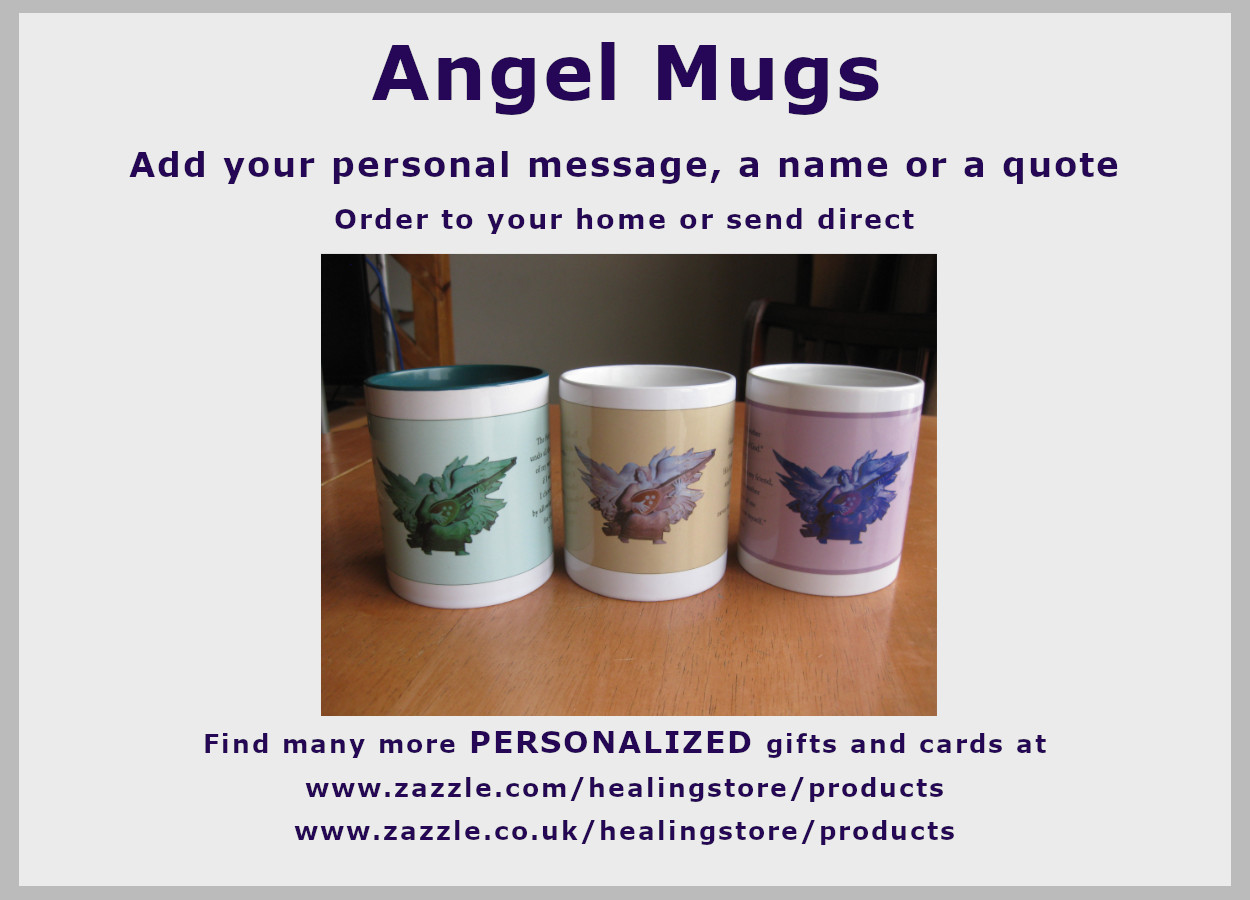 Click on the image above to go through to the Zazzle Healing Store
Or click here to CHOOSE FROM
A RANGE OF personalizable cards and gifts.
The healing-themed gifts are designed by myself, Katherine, the author of
this website HealingCFSME.com
Proceeds go towards the cost of the website. Thank you. Enjoy!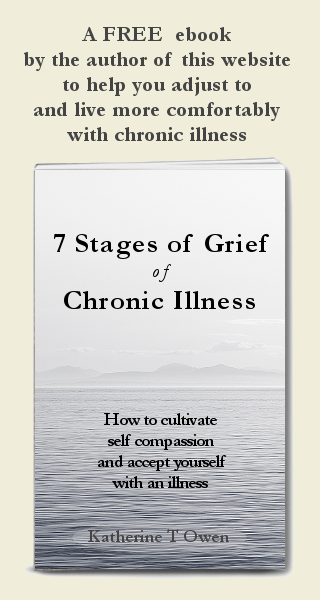 Sign up to receive the free book
and to keep in touch
Make self healing part of your routine

Once you find an alternative healing technique that suits you, make it part of your daily routine.
It is important not to constantly look to see if your emotional or physical health is approving from applying the technique; otherwise you may give up too soon. The health benefits may be subtle.
It is easy to be aware of the symptoms.
But are they a little less intense?
Or are they around for a little less time than they once were?

It may take time to get a clear result, but it doesn't mean that your practice isn't helping.
Carry out the healing method in the the same way you make sure to eat good food.
Make it part of your health management routine.

On the other hand, if your self healing method takes time or money, you don't want to keep doing it if it is not working for you. So set a time period after which you will assess whether to keep going.
It is easy to feel bad about ourselves when we live with chronic illness. Our application of a self-healing method can be a wonderful way to remind ourselves of something we are doing well, as in the positive self talk below...

Healing Affirmations and self talk:

I engage in an self-healing method.
I am worth it.
I may even enjoy it ;-)
If my inner critic says 'you are not doing anything right' I reply with:
'Oh yes, I am. Look at me. I do this alternative healing method every day (or maybe several times a day).'
My inner critic transforms itself into my inner encourager :-) and replies:
'Good point. Well done.'
The financial stress of seeing a practitioner

A time of chronic illness is often a time for learning to reach out for help.
Perhaps you have a medical doctor who provides a treatment or a way to manage the symptoms you experience.
(Please always consult your medical doctor.)

Or perhaps you have found an alternative healing practitioner who provides effective healing– either emotional or physical healing.

However, it is also possible that you have not found anyone who has helped with treatment of the illness.
(If, like myself, you are a person with Chronic Fatigue Syndrome (CFS ) or Myalgic Encephalomyelitis (ME), there is, for example, no official treatment available. And the same is true for many other chronic illnesses.)
Even if you do find a practitioner, you will still need to be the one who manages your symptoms on a daily basis.
A practice of self healing can help.

Self Healing Methods
Alternative healing methods I find useful or essential are as follows:

Healing products - a one-off expense

Grounding sheets to help with healing insomnia, to relieve pain, and reduce electromagnetic exposure (Again hugely successful for me)
Holistic healing therapies from online training, downloads, DVDs or books

Many of the approaches listed below work towards both physical healing and emotional healing.

Qigong self healing - I have a wonderful DVD which guides me through 10 minutes of qigong - morning and evening. It is geared to standing up but can be adapted for someone who needs to sit down.
Guided visualizations (Click through for a guided meditation script for healing loneliness.)

Relaxation CDs
Subliminal CDs or hypnotherapy CDs or downloads

EFT Tapping Technique
Jin Shin Jyutsu
Acupressure
The Journey process by Brandon Bays
(The book outlines the technique, but I found I needed the CD to apply it.)

Techniques based on Neurolinguistic Programming
Free Healing methods

Get enough rest.
The aim of healing is essentially the aim of helping your body to direct itself towards health. A key ingredient in healing is to get an appropriate level of rest so that your body can set aside the energy to recover. 
Find a suitable balance between rest and activity at the level you can manage.
If you are living with Chronic Fatigue Syndrome, it may be more important to get enough rest than to try any other self healing method on this page. 

Say prayers for healing  
Say healing affirmations

Natural Healing Supplements which are good to have in the cupboard. To be used as needed.

You might choose to take natural healing supplements. I give some of my own recommendations below. Please see the health disclaimer at the bottom of the page.
Rescue Remedy - a Bach Flower Remedy. Take four drops if you are feeling agitated.

Echinacea -  I find both the throat spray and the drops to be wonderful. I take either one at the first sign of a sore throat or cold symptoms.
I recommend Echinaforce by Vogel. In the UK you will probably be able to get this from your local health shop.
Natural Healing Supplements taken daily, therefore an ongoing financial expense
It is often a difficult financial choice with chronic illness as to which supplements to take. Natural supplements constitute an ongoing expense. If you can't afford to try the natural supplement you wish to try, then be gentle with yourself. Remind yourself you are doing what you can.
A Healing Diet
When it comes to giving your body the best chance of healing, your diet is an important consideration. Click through for an article on the things I wish I had known about diet when I first had Chronic Fatigue Syndrome / Myalgic Encephalomyelitis.

---
Move to TOP

Receive daily inspiration...
by putting your favorite (favourite) healing quote on
a mug, cushion, postcard, coaster, T shirt etc.
You will find my zazzle gift store at
zazzle.com/HealingStore.
Use one of my designs or start from a blank.
Thank you from me, Katherine, author of HealingCFSME.com

© Katherine T Owen. All articles on this website are copyrighted. I am delighted if you choose to click above to share this page on social media, but please do not copy, print or otherwise use without my permission. Thank you.


Disclaimer: I am not a medical practitioner. The articles on this website are not to be taken as medical advice. Please consult a medical practitioner as necessary.

Disclosure: On some pages, there are affiliate links, for example to Amazon. If you click and then buy within a certain time period, I will receive a small commission which goes towards the running of this healing website. Abundant thanks :-)