Pyroluria – a personal story
This is a personal story of a journey about living with the illness pyroluria.
This article is written by a dear friend whose sister lived undiagnosed with the condition for many years.
There is a urine test available. There is hope of healing the condition.
But, as you will learn, without a diagnosis, the effects of the illness can be far more serious than they need to be.
This article aims to raise awareness of the illness.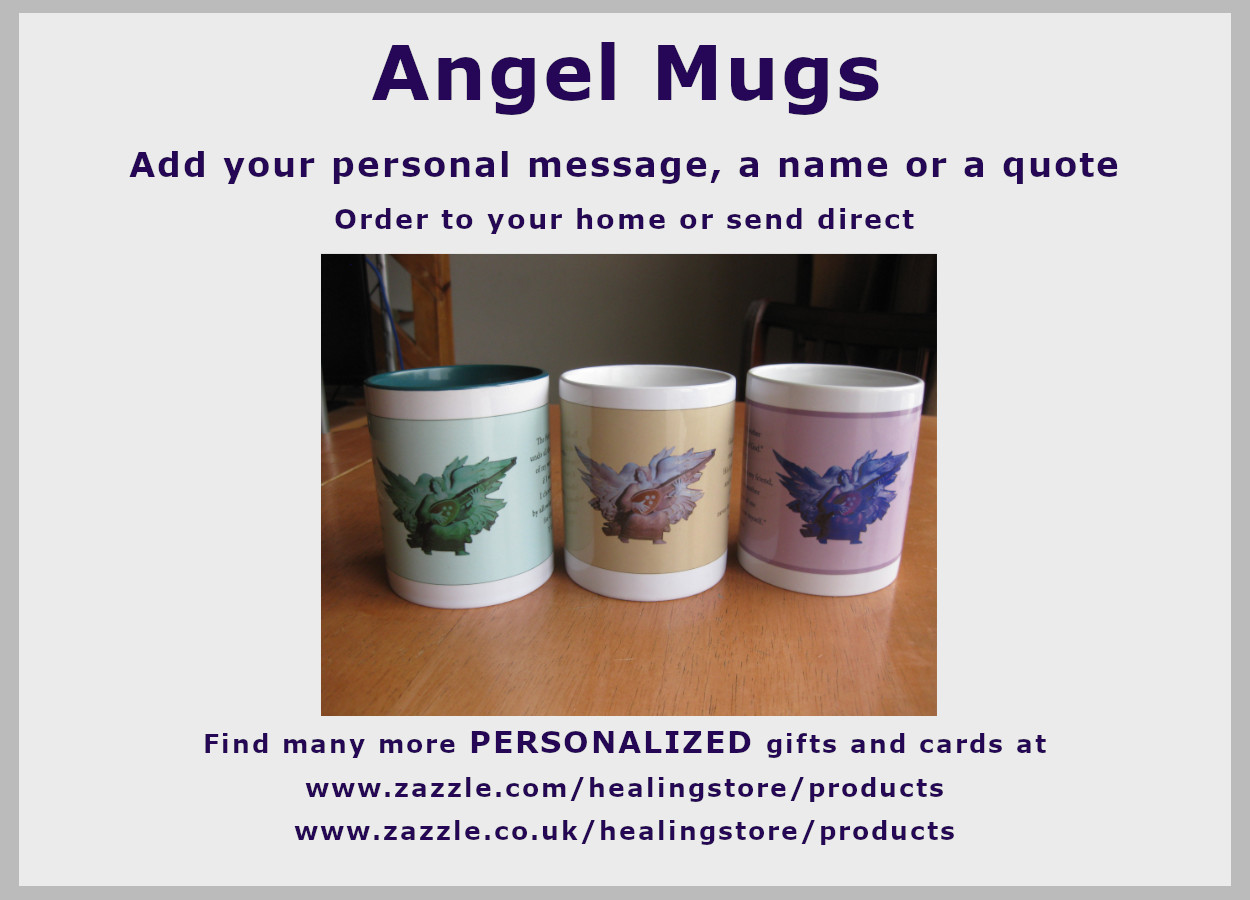 Click on the image above to go through to the Zazzle Healing Store
Or click here to CHOOSE FROM
A RANGE OF personalizable cards and gifts.
The healing-themed gifts are designed by myself, Katherine, the author of
this website HealingCFSME.com
Proceeds go towards the cost of the website. Thank you. Enjoy!

If you haven't come across the name 'pyroluria' before, please make a mental note of it and of some of the symptoms. This information may be useful to someone you meet along the way.
I will give the contents for this article. Then over to my friend Mary to tell you about her personal experience with this condition.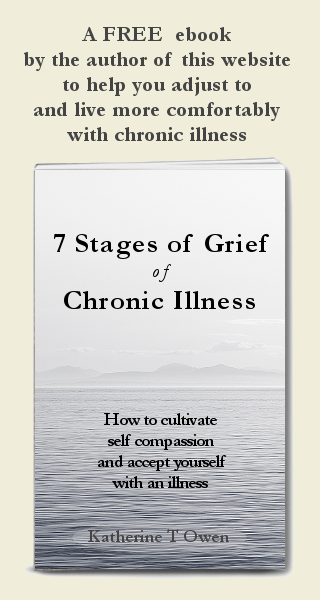 Sign up to receive the free book
and to keep in touch
Contents
The illness nobody knows
Urine test reveals the blood disorder pyroluria
What is pyroluria?
How common is pyroluria?
Symptoms of pyroluria
Treatment for pyroluria
The cost of illness without diagnosis and treatment
A sad ending
Raise awareness of pyroluria
The illness nobody knows
Born and raised in England, my eldest sister Penny moved to California in her 30's with her partner and lived there for fourteen years. America suited her enthusiastic, expansive nature and her life was full and rich.
While living there she worked in a variety of jobs including as a counsellor and a librarian. Penny was also highly skilled as a writer, photographer, artist and musician.  Yet throughout her adult life, she was burdened by a bewildering array of physical and mental health problems, which gradually increased in severity.
After splitting up with her partner of many years while in the States, Penny struggled to cope on her own, and feeling at a total loss, she decided to come back to England; hoping that with our family's support and free healthcare, she would be able to find a cure.
Penny was by now suffering from a wide range of symptoms, including: insomnia, hallucinations, anxiety, depression, digestion problems, severe fatigue, panic attacks, sensitivity to medication and environmental allergies. She and I visited a range of consultants and complementary therapists over the course of a year. Not one of them was able to determine the underlying cause of her health problems and nothing she was offered medically helped.
With all our attempts to find a solution having failed, and her symptoms becoming more extreme, Penny decided to return to the United States
Urine test reveals the blood disorder pyroluria
A Doctor suggested that my sister take a urine test. This confirmed that she had a blood disorder called pyroluria.
Penny had never heard of it. Neither had I. Nor has anyone I have spoken to since.
What is pyroluria?
So, what exactly is pyroluria? As I have no medical expertise, the following description is adapted from the Integrative Psychiatry website: 
"Pyroluria is a genetically acquired chemical imbalance in which the body produces an abnormally large number of pyrroles.

A pyrrolle is a chemical consisting of a five-membered aromatic ring.

These chemicals are the by-product of haemoglobin synthesis and have no known function in the body; they are normally excreted in the urine.

Most people have very few pyrroles in their system at any given time; certain individuals, however, have an unusually high number of pyrroles in their bodies, resulting in the condition known as pyroluria, which is also known as Mauve Factor (due to the mauve colour visible on testing paper during urinalysis) or pyrrole disorder.

Pyroluria occurs when the pyrroles bind to pyroxidine (vitamin B6) and zinc, causing these vital nutrients to be excreted from the body in large amounts."
Pyroluria was discovered in the late 1950s by a Canadian research team led by the psychiatrist Dr Abram Hoffer.
He found that it can be induced by childhood trauma or a chronic infection.
It usually begins during the late teens and without treatment, continues throughout a person's life.
It can however start at any age, brought on by stress.
The symptoms can be mild, moderate or severe.
How common is Pyroluria?
It has been estimated that approximately 10% of the general population have pyroluria. This is an alarmingly high percentage, given how few people have even heard of it.
With certain sub-groups in the population, the total increases so that estimates suggest around 20% of psychiatric patients and about 40% of schizophrenic patients have pyroluria, with a higher prevalence in women than men.
If one parent has pyroluria, there is a 50% chance that it may be passed on to a child. If both parents are affected that rises to a 75% chance.
Symptoms of pyroluria
Here is a list of pyroluria symptoms. Other symptoms are possible, but of course you can have these symptoms and NOT have pyroluria:
anxiety, nervousness, pronounced mood swings, low stress tolerance, depression, panic attacks, motion sickness,
loss of appetite, social withdrawal, memory loss, episodic anger, insomnia,
seizures, tremors, restless leg syndrome, migraines,
acne, delayed onset of puberty, irregular menstruation, male impotence, disordered perception,
dyslexia,
hallucinations, delusions, paranoia, a family history of mental illness
nausea, joint pain (specifically in the knee and leg),
fatigue, poor dream recall, stitch in side,
digestive disturbances (upper abdominal pain, constipation), IBS, gluten intolerance,
glucose intolerance/hypoglycaemia, anaemia, food/environmental allergies,
suicidal tendencies, sensitivity to medications,
hyperactivity,
white spots on fingernails
Treatment for pyroluria
The main treatment for pyroluria is to take Vitamin B6 and Zinc supplements at a higher than usual dose to compensate for the deficits caused by the condition.
This can bring relief within days for straightforward cases.
For those suffering from more severe long-term effects, it can take 3-6 months to reach a level of stability.
Since Mary wrote this article, I heard a webinar with Trudy Scott, CN.
Trudy gave the astonishing statistic that 80% of her female clients coming to her with anxiety, have pyroluria!
Of course, having published this article, my ears pricked up!
She confirmed that Vitamin B6 and Zinc supplements can help.
These in turn help the production of GABA which can then help to heal insomnia.
If you are looking for more information on pyroluria, Trudy Scott is someone to look up.

The cost of illness without diagnosis and treatment
Despite the many positive elements in Penny's life, things would have been very different for her had the disorder been diagnosed when the first symptoms of anxiety and depression started during her teens. She had incredible courage, will power and tenacity but my sister was very unfortunate in that she was not diagnosed until she had reached the most severe stage of the disorder, and vitamin supplementation did not relieve her symptoms.
There may well have been other medical issues complicating her condition that were not discovered in time. We will never know for sure, but her health continued to decline to the point where life became intolerable.
A sad ending
One day, the phone woke me at 5am. It was a call from America to tell me that my eldest sister Penny had taken her own life. She was 49 years old.
As horrific as this news was, it came as no great surprise to me, given everything that had happened to her.
Raise awareness of pyroluria
My hope is that one day it will become routine for people with possible pyroluria symptoms to be given the simple urine test that would make such a huge difference to their health and well-being.
It is my heartfelt wish that in telling Penny's story, many more people will get the diagnosis and treatment they need.
Please click on one of the links to the side of this page to share this article widely on social media and help spread awareness.

Thank you.
Mary Keen
---
Back to Katherine:

Thank you so much to Mary for telling us the story of her sister.
---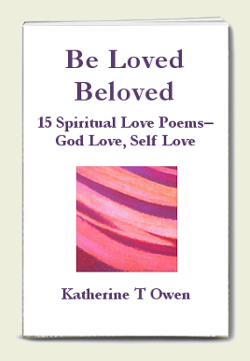 Wishing you health both within and beyond illness,

Katherine
Katherine T Owen
Katherine T Owen runs this website - www.HealingCFSME.com.
She is author of Be Loved, Beloved (Read it in paperback at lulu.com or on kindle)
---
My story with illness is of living with Chronic Fatigue Syndrome (CFS /ME).
Any chronic illness requires us to learn new skills and give ourselves new permissions.
Click on the link below to read my advice on health management approaches for Chronic Illness.

Receive daily inspiration...
by putting your favorite (favourite) healing quote on
a mug, cushion, postcard, coaster, T shirt etc.
You will find my zazzle gift store at
zazzle.com/HealingStore.
Use one of my designs or start from a blank.
Thank you from me, Katherine, author of HealingCFSME.com

© Katherine T Owen. All articles on this website are copyrighted. I am delighted if you choose to click above to share this page on social media, but please do not copy, print or otherwise use without my permission. Thank you.


Disclaimer: I am not a medical practitioner. The articles on this website are not to be taken as medical advice. Please consult a medical practitioner as necessary.

Disclosure: On some pages, there are affiliate links, for example to Amazon. If you click and then buy within a certain time period, I will receive a small commission which goes towards the running of this healing website. Abundant thanks :-)