Psychology Book Review

The Chi of Change - a book by Peter Field

The author of this psychology book is an experienced hypnotherapist with a background in psychology and nutrition. He clearly has a huge knowledge of his subject drawn from study, self application, and the treatment of clients.

Peter Field explains how certain traumas become embedded in our consciousness and how, under hypnotherapy, we can return to and heal that original trauma. We can thereby drop a pattern of feeling or behaviour that has been with us throughout our life.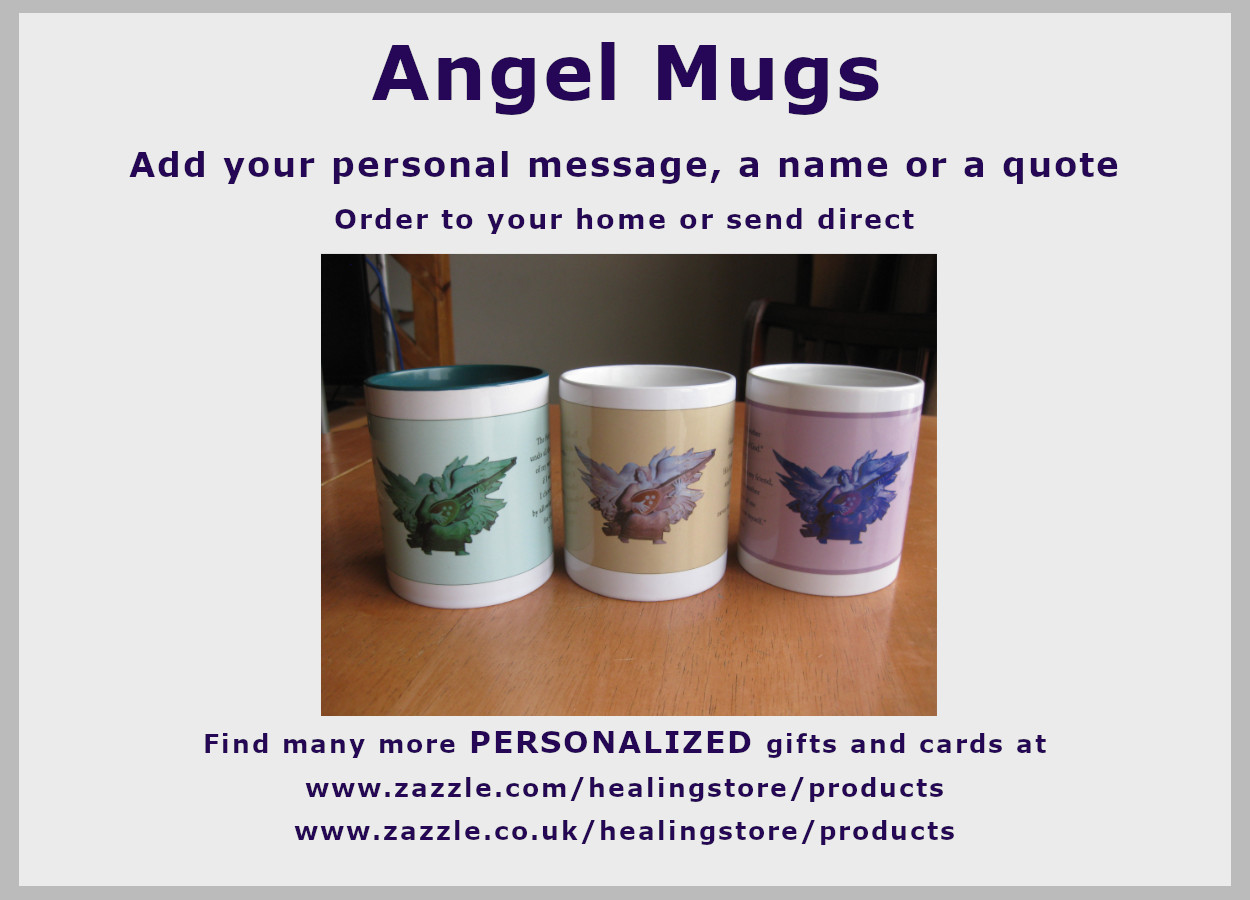 Click on the image above to go through to the Zazzle Healing Store
Or click here to CHOOSE FROM
A RANGE OF personalizable cards and gifts.
The healing-themed gifts are designed by myself, Katherine, the author of
this website HealingCFSME.com
Proceeds go towards the cost of the website. Thank you. Enjoy!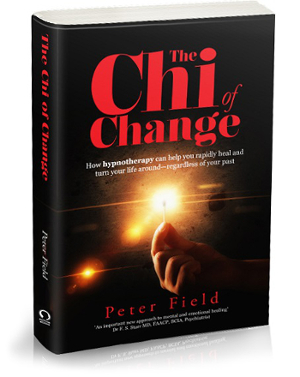 Insights into why we feel fear and unhappiness

...

If you are expecting to learn hypnotherapy techniques from this book you will be disappointed.
If you want to receive insights about why you experience fear or numbness in life, and want to raise your hope that progress is possible, this psychology book will meet and probably exceed your expectations.


The book is full of information, yet presented in a very human way.
The case studies are excellent. Most, if not all, readers will receive comfort and validation from identifying with some of the issues Peter Field's clients have experienced in their lives.


Peter's key tool to help his clients is hypnotherapy, but he also stresses the importance of a good diet. He also advises finding psychological nourishment through exercise and spending time outdoors.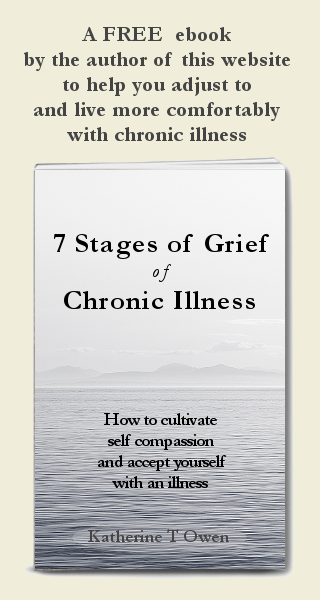 Sign up to receive the free book
and to keep in touch
A naturally compassionate psychology book

...


Compassion is a buzz word in psychology books at the moment when - to my mind - it should simply be implicit in any practitioner, client relationship.


I was struck with the author's compassion, born no doubt from the fact that he too has lived with depression.

He talks about the power of human kindness, how each of us matters, and how important it is to find our own unique meaning in life. He counsels us not to become over attached to any label for a diagnosis or a condition, for example 'depression'.


As a psychotherapist he experienced the limitations of talking therapies to help people to change. This observation brought him to study and practise hypnotherapy.


I hope the title does not put off people who are not familiar with the term Chi. It is not necessary to have any interested in Chi Gong or martial arts to benefit from this book.


Equally, it's not necessary to have engaged in or have any intention to engage in hypnotherapy.

The author states that it is not a self-help book. Yet the insights and validation it provides will help many readers on the journey of self development.


I will certainly be returning to this book for further insight as well as for the very useful references of studies in the field of depression and psychology.


As a side note, if you are looking for a healing practitioner, you often have little idea of their approach. It seems an incredible luxury to be able to read this psychology book to decide whether you want to seek help from this UK hypnotherapist. Mind you, I suspect that with such a combination of knowledge and compassion he is already rather busy with clients.


Review by Katherine T Owen, Health Writer, Spiritual Writer, webmaster at www.HealingCFSME.com, author of Be Loved Beloved, 15 Spiritual Love Poems.

I am honoured (UK spelling) to feature two articles by Peter Field based on his new psychology book. Click to read his psychology article on 'What is depression?', including a moving paragraph about Peter's own depression experience.
---
Your psychology may not be set up to feel okay with the changes and challenges of chronic illness.
Move to read about some new skills you might choose to learn if you can no longer do as much physically as you would like.

Receive daily inspiration...
by putting your favorite (favourite) healing quote on
a mug, cushion, postcard, coaster, T shirt etc.
You will find my zazzle gift store at
zazzle.com/HealingStore.
Use one of my designs or start from a blank.
Thank you from me, Katherine, author of HealingCFSME.com

© Katherine T Owen. All articles on this website are copyrighted. I am delighted if you choose to click above to share this page on social media, but please do not copy, print or otherwise use without my permission. Thank you.


Disclaimer: I am not a medical practitioner. The articles on this website are not to be taken as medical advice. Please consult a medical practitioner as necessary.

Disclosure: On some pages, there are affiliate links, for example to Amazon. If you click and then buy within a certain time period, I will receive a small commission which goes towards the running of this healing website. Abundant thanks :-)