Healing from Stroke -
One woman's inspiring recovery from locked-in syndrome

Kate Allatt experienced amazing healing from stroke after having had locked-in syndrome.
This article is my book review and response to reading her book, Running Free.
If you are a regular to this website you will know I am someone who lives with the illness Myalgic Encephelomyelitis or Chronic Fatigue Syndrome. However, I found Kate Allatt's story interesting and inspiring. We can learn a lot from other people's experience of living with illness and healing from illness.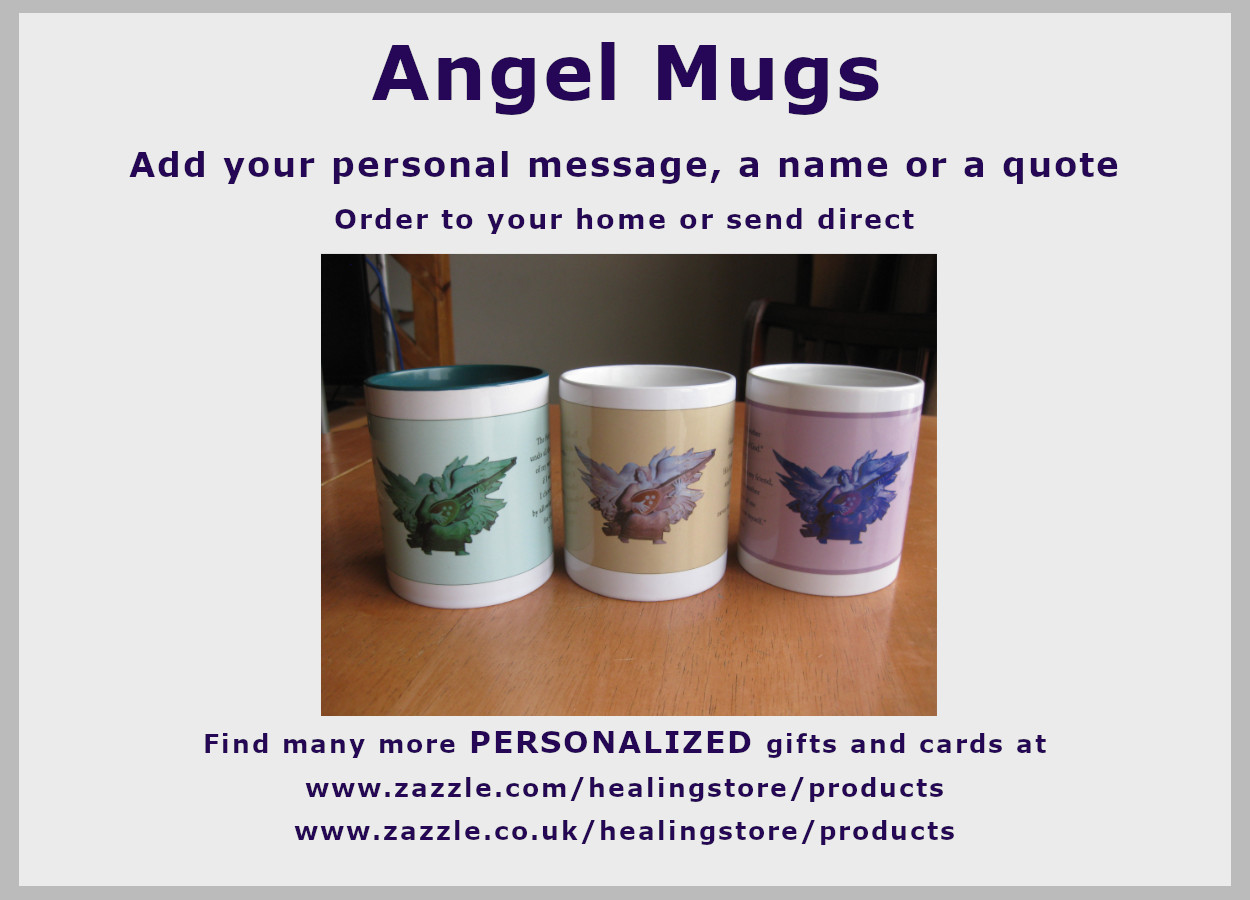 Click on the image above to go through to the Zazzle Healing Store
Or click here to CHOOSE FROM
A RANGE OF personalizable cards and gifts.
The healing-themed gifts are designed by myself, Katherine, the author of
this website HealingCFSME.com
Proceeds go towards the cost of the website. Thank you. Enjoy!

Kate's story is interesting to me partly because of the similarities - I know what it is to be stuck in bed, unable to move and unable to speak. (At least I could move bits of me.)
Her story is also interesting to me because of the differences.
She found anger to be a useful part of her journey of healing from stroke. Kate is comfortable with the emotion of anger. In contrast, anger is not an easy emotion for me. For me to feel anger is tiring and challenging.
Kate Allatt had a condition which allowed her to push herself hard physically. In fact it was essential to her recovery to do so. In contrast, I experience the frustration of NOT being able to push myself hard physically.
Lastly, I have taken the route of emotional healing, alternative healing  and spiritual healing. Kate Allatt's journey is far more within the bounds of conventional medicine. It was good for me to read a book by someone who has had the option of a more conventional healing route.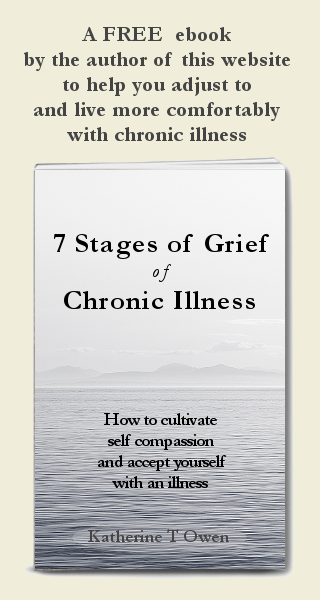 Sign up to receive the free book
and to keep in touch
I first heard the British lady Kate Allatt  interviewed on BBC Radio 2's, Jeremy Vine show.
She had the slow and slurred speech one often hears in someone who has had a stroke.

The prognosis for her had been that she would never talk again  so she was doing wonderfully.

A few month's later I was lucky to hear Kate Allatt speak about her inspiring stroke recovery at the Swindon Festival of Literature (Swindon, Wiltshire, UK is my home town).
By then, her speech had returned to normal.
She had experienced phenomenal healing from stroke. Not only from stroke, but from one of the worst kinds of stroke.
---
Buy  "Running Free"
From the Amazon store

---
What is the book Running Free about?
The book Running Free is a moving account of how Kate Allatt  suffered a severe stroke and found herself with locked-in syndrome.
We find out how she fought to get back to talking and walking again.
Healing involved a huge amount of effort on her part.
This stroke recovery book may speak of a different or similar situation to your own
For those of you reading this who are living with a stroke or with one of various chronic illnesses, Kate's journey with disability and dependency may be different or similar to your own.
Here are some features of her experience of healing from stroke - the help she received and the challenges she faced along the way.

Kate Allatt received high intensity 24 hour care for many months.
She had a highly supportive family and circle of friends. She is quick to credit them all with playing a part in her recovery.
She had a condition rather than an illness. This allowed her to push herself very hard physically to enhance her chances of healing.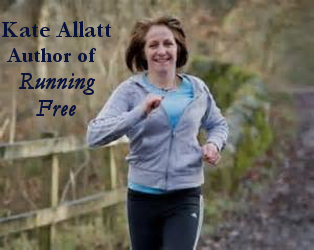 Kate was a young mother at the time of the stroke.
She had been fit and active (a very keen runner). The picture is of her AFTER the stroke.

She struggled with not being able to be the mother she wanted to be.
She avoided seeing her appearance for some time.
She found it hard not to look attractive for her husband.
She was frustrated by people not realising that she was aware of what was going on around her.

Not being able to communicate was so hard for her.
There were times when she felt that no one cared.
There were times when she felt like giving up.
She just wanted her old life back.
Demanding and stubborn.
The value of anger in a time of illness.
 The book is a straight forward and beautifully honest account of Kate's survival and improvement.
Kate portrays herself as far from a saint. She recognises that she was demanding at times. She also believes that this bloody-mindedness and anger was a factor in her recovery.
There were times when people told her she couldn't do something and it only served to motivate her ... She wanted to prove them wrong.
In his book Love, Medicine and Miracles Dr Bernie Siegel speaks about how the cancer patients who take an active role in deciding their treatment and are not 'easy' patients often have the best health outcomes.
As someone who writes about forgiveness, I wanted to highlight the potential value of anger in a difficult time.
We can take advice on forgiveness to mean that we avoid conflict and agree with everyone. This is not necessarily the case. Not at all.

Are there any negatives in this book about recovery?
The book lacks a little grammar here and there. It does not matter in the slightest. 

Why read this book about healing from stroke?
This is a story of a woman's fight to get her life back.
Yes, she is a fighter and is clearly someone who sets herself high goals. But her story is all the more inspirational in that she also comes across as a pretty normal person, who wants to get back to her family, her running, and to being a mother.
I read this book cover to cover. It is privilege to gain an insight into such a dramatic situation from which someone has fought to recover.
Why read this book if you are living with any chronic illness?
When living with chronic illness, we are often isolated from others in the same situation.
Read this book about healing from stroke to compare your situation with that of...

someone who is stuck in bed
someone who is dependent on others
someone who is keeping her spirits alive, hoping for recovery
someone who is doing her best to recover
Compare yourself to Kate to get clear on all that you do so well.
See if there is any attitude in Kate that inspires you.
Give yourself permission to get angry and feel fed up. 
Give yourself permission to ask for what you need and to trust your instincts.

Kate's Continuing Story of Healing from Stroke

Kate Allatt went on to bring out another book about her journey of healing from stroke.
She found it harder in some ways once she was back at home adapting to her new life. The book Gonna Fly Now speaks of this period of time.
Do check out one of her healing books to gain perspective on your own journey of healing from stroke or from any other condition.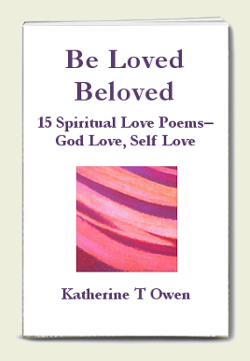 Wishing you health both within and beyond illness,

Katherine
Katherine T Owen
Katherine T Owen runs this website - www.HealingCFSME.com.
She is author of Be Loved, Beloved (Read it in paperback at lulu.com or on kindle)
---
Other articles relevant to Healing from Stroke
Author interview- Erica Tucci author of Radiant Survivor talks about life after a stroke. I ask her whether she ever falls into the trap of self blame so common among those of us who live with a chronic illness or condition.

Collect your free copy of my ebook on The 7 Stages of Grief of Chronic Illness - find self compassion and patience for yourself as you adapt to a change in health.

Kate Allatt does not draw on spirituality in her journey of healing from stroke. Spiritual healing is a huge part of my own journey. You can read more on my other website.
In a time of chronic illness, you need to adapt your behaviour and adjust your expectations of yourself to keep them realistic. Click to read about my recommended health management approaches.


Receive daily inspiration...
by putting your favorite (favourite) healing quote on
a mug, cushion, postcard, coaster, T shirt etc.
You will find my zazzle gift store at
zazzle.com/HealingStore.
Use one of my designs or start from a blank.
Thank you from me, Katherine, author of HealingCFSME.com

© Katherine T Owen. All articles on this website are copyrighted. I am delighted if you choose to click above to share this page on social media, but please do not copy, print or otherwise use without my permission. Thank you.


Disclaimer: I am not a medical practitioner. The articles on this website are not to be taken as medical advice. Please consult a medical practitioner as necessary.

Disclosure: On some pages, there are affiliate links, for example to Amazon. If you click and then buy within a certain time period, I will receive a small commission which goes towards the running of this healing website. Abundant thanks :-)