ME / Chronic Fatigue Syndrome Research
Myalgic Encephalomyelitis and Chronic Fatigue Syndrome research are ongoing.
For more recent CFS/ME research results move here.
This article shares research that procedes 2012. Of course most of this research is timeless - It lets us know the science behind the illness and raises our hopes of better diagnosis and treatment in the future.

Please note, this article may be biased towards the results of ME and Chronic Fatigue Syndrome research in the UK, since I subscribe to magazines that are written in the UK.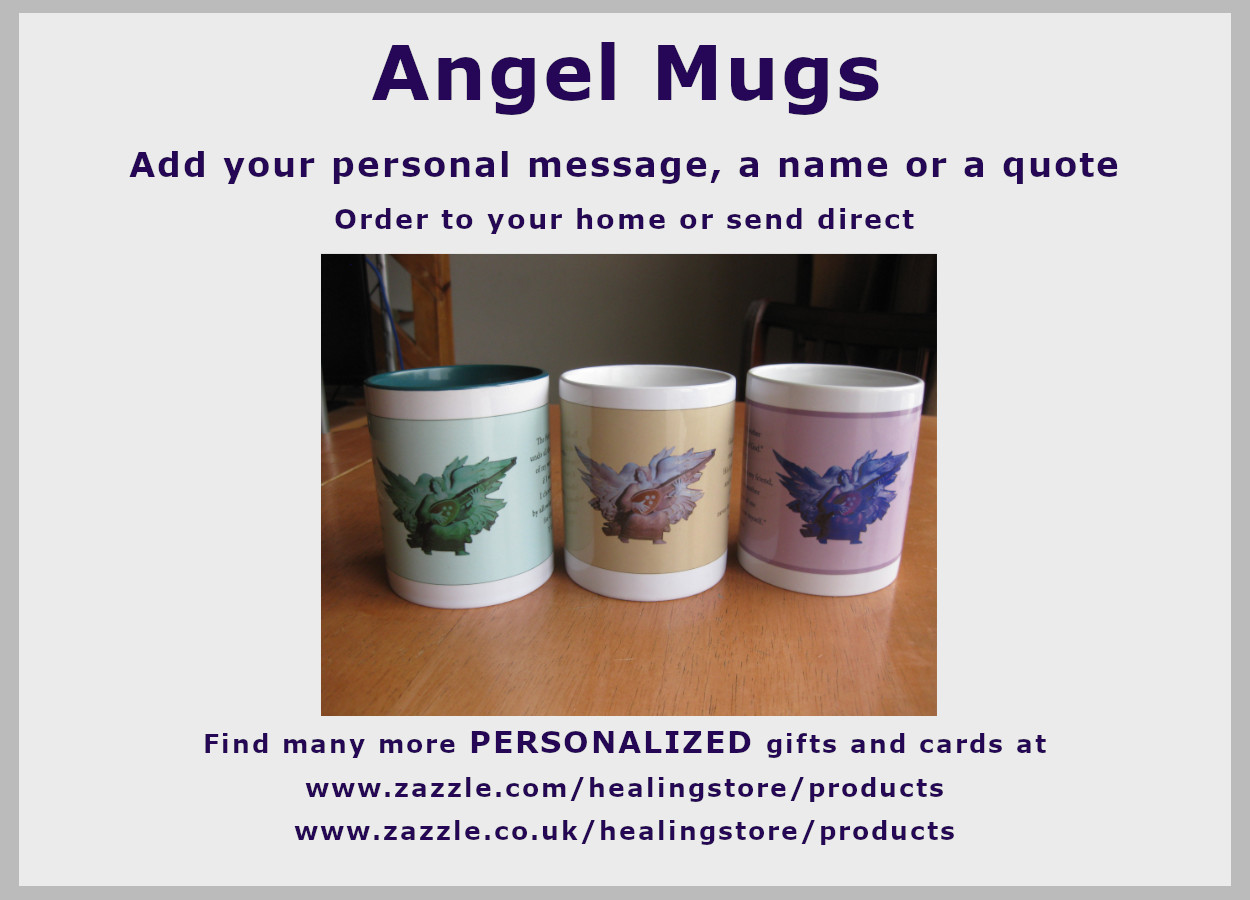 Click on the image above to go through to the Zazzle Healing Store
Or click here to CHOOSE FROM
A RANGE OF personalizable cards and gifts.
The healing-themed gifts are designed by myself, Katherine, the author of
this website HealingCFSME.com
Proceeds go towards the cost of the website. Thank you. Enjoy!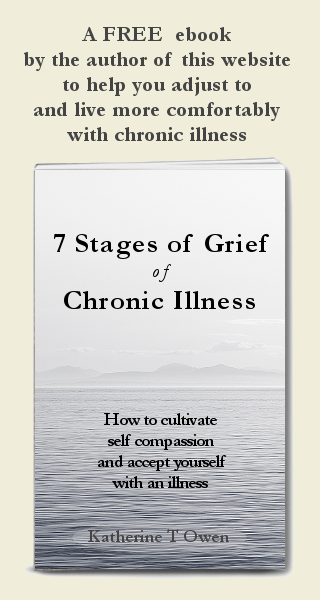 Sign up to receive the free book
and to keep in touch
Contents for Chronic Fatigue Syndrome Research- click on a link when there is one, or please scroll down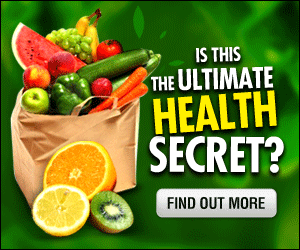 "Taking these plant derived minerals has been accompanied by a significant improvement in my health.
They are my top recommendation on this website."
Katherine T Owen, webmaster at HealingCFSME.com

2012

CFS Research on difficulty standing still

Blog on Multiple Sclerosis
Research into how to overcome fatigue
Lyme Disease - an illness with similar symptoms to CFS/ME
CFS/ME is taken seriously by authorities - patients are not allowed to donate blood

A Film/DVD/ Movie about CFS/ME
2000
Blood volume may be less in those living with Chronic Fatigue Syndrome.
This is related to the common CFS symptom of POTS - Orthostatic hypotension.
https://www.ncbi.nlm.nih.gov/pubmed/10910366

Increasing blood volume may lead to a reduction in symptoms. For more on the blood volume issue see this excellent article from Healthrising.org.
OTHER
CFS/ME Blogs By Others
Articles Related to Chronic Fatigue Syndrome Research
---
ME / Chronic Fatigue Syndrome Research at 10 Dec 2012
CFS Research on Difficulty Standing Still

A key difficulty experienced by ME/CFS patients is standing, most especially standing still. Symptoms ensue, such as dizziness, altered vision, nausea, fatigue, etc.
(Sounds familiar to me.)

It is speculated that if a test for orthostatic intolerance can be established it could be used as a diagnostic marker for those with ME/ CFS.
Click through to read more about ME research into orthostatic intolerance.
---
Blog on Multiple Sclerosis, 24 August 2012

Some visitors to this website have Multiple Scelerosis. The blog below is also relevant to this page of Chronic Fatigue Syndrome research since it deals with research into an auto immune disorder.
Rosary Solimanto links through to MS research on how "beta-amyloid may be able to combat MS by damping down the autoimmune reactions that are the disease's hallmark". Excellent news.
---
ME/ Chronic Fatigue Syndrome research, July 2012
Research into How to Overcome Fatigue
Iron pills reduce tiredness in a random controlled study of 198 French women suffering with fatigue. Note that they already tested with low or borderline iron levels.
You can increase your iron levels by eating a lot of green leafy vegetables.
The supplement Floradix has been recommended to me on a number of occasions, although personally I experienced no marked improvement when taking it.
Please note that this research was not into those with CFS but only those with chronic fatigue.

---
ME / Chronic Fatigue Syndrome research, July 2012
Lyme Disease - an illness with similar symptoms to ME/CFS
I have just listened to an interview with author, Katina Makris who talks about having an undiagnosed illness for five years only to end up finding out that she had Lyme Disease.
If you have ever been bitten by a deer tick, this will be of interest. I was bitten by a tick more than once.
I was fascinated as Katina talked about the three distinct stages of Lyme Disease.
1. Immediately after the tick bite there can be flu like symptoms of aching and tiredness. If you are lucky you are alerted by a rash, but only 50% get this. Untreated, the person can then seem to recover.
2. Some months later symptoms such as severe migraine and digestive upset. It may also affect the nervous symptom with anxiety starting.
3. The person is diagnosed with a neurological illness such as MS, Parkinsons or dementia.
You can find out about the alternative healing therapy which helped Katina in her book Out of the Woods.
I recommend this book. It is a very well written account of what it is like to suddenly find yourself living with serious illness, without a diagnosis, and how that impacts on your life and relationships.
Click to read about other chronic illnesses which need to be excluded to avoid a misdiagnosis of Chronic Fatigue Syndrome.

Myalgic Encephalomyelitis / Chronic Fatigue Syndrome research, April 2012
A Film/DVD/ Movie about CFS /ME

Voices from the Shadows is a deeply moving and compelling film which witnesses to the hidden lives: the 'voices from the shadows' of those suffering from ME, especailly children and younger adults.

DVDs of Voices from the Shadows are available to order online.

Cost £6 plus p&p.
A useful film to help understand or communicate the severity of CFS/ME.
---
Myalgic Encephalomyelitis

/

Chronic Fatigue Syndrome research

, December 2011
UK research in one area of the UK shows that CFS in children is more common than previously believed. The chronic illness could affect as many as 1 in 100.
Myalgic Encephalomyelitis / Chronic Fatigue Syndrome research, November 2010
ME/CFS is Taken Seriously By Authorities
As from November 2010 , those with ME/ CFS have not been allowed to donate blood in the UK.
To read more, type into a search engine "Can someone with myalgic encephalomyelitis donate blood". (I had linked to an article before but they removed the page.)
A number of other countries followed the UK lead and banned blood donations from people with ME/CFS.  These countries include Australia, Canada and New Zealand.
NHS Blood and Transplant explained the ban as being "a precaution to protect the donor's safety by ensuring their condition is not made worse by donating blood".
---
ME /

Chronic Fatigue Syndrome Blogs from o
thers
Visit the wonderful CFS blogs of those below with whom I have been in contact. There are a lot of beautiful people out there, living with chronic illness with great courage...
The Light shines brightly when it shines in the darkness.
Check out an excellent

Chronic Fatigue Syndrome Blog

from a vibrant Australian lady living with CFS /ME. Full of great, practical advice. And yes, we can live with illness and be VIBRANT! Mel may have stopped giving new blogs as she has been able to start to work from home.
Pajama Daze Great name! For those who, due to illness, spend much time in their pajamas/pyjamas, let's celebrate them! A motivational, inspirational, educational website for those with chronic illness and chronic pain.
And if I haven't got the balance right and this website is making you feel that you SHOULD be better already, then try mastcellblog.wordpress.com/2013/12/12/spirituality/ for a big moan at the positive-thinking brigade– Jak's sense of humour is definitely still intact despite 46 years of illness. She is a great demonstration that illness can't take away our oomph.
Click through for a separate page of articles on research into CFS and exercise:
---
Chronic Fatigue Syndrome Research
Move to the home page: Healing Chronic Fatigue Syndrome.


Receive daily inspiration...
by putting your favorite (favourite) healing quote on
a mug, cushion, postcard, coaster, T shirt etc.
You will find my zazzle gift store at
zazzle.com/HealingStore.
Use one of my designs or start from a blank.
Thank you from me, Katherine, author of HealingCFSME.com

© Katherine T Owen. All articles on this website are copyrighted. I am delighted if you choose to click above to share this page on social media, but please do not copy, print or otherwise use without my permission. Thank you.


Disclaimer: I am not a medical practitioner. The articles on this website are not to be taken as medical advice. Please consult a medical practitioner as necessary.

Disclosure: On some pages, there are affiliate links, for example to Amazon. If you click and then buy within a certain time period, I will receive a small commission which goes towards the running of this healing website. Abundant thanks :-)