Healing Prayer for Chronic Fatigue Syndrome

On this page you will find a healing prayer for Chronic Fatigue Syndrome recovery.
This prayer includes those diagnosed with CFS, Myalgic Encephalomyelitis (ME) and Fibromyalgia (FM) CFIDS or SEID. If you have Lyme or any other illness with fatigue or other symptoms which overlap with CFS you are very welcome to include yourself as a receiver of this prayer.

I have also set up a prayer group on facebook to link to this page for people with CFS, ME, FM and those who wish to pray for them.
I said this prayer every evening 6pm GMT during the 47 days of Lent 2017.
Lent is now over and I (along with others) am still regularly saying the prayer or listening to the audio of the prayer.

Whether you live with one of these chronic illnesses or wish to pray for someone who does, I invite you to join me in the healing prayer for CFS.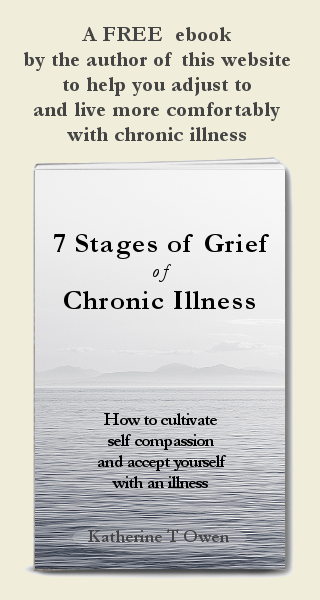 Sign up to receive the free book
and to keep in touch
At the bottom of this page you will find a prayer list of names of people with Chronic Fatigue Syndrome, ME or FM.

I refer in the prayer to Chronic Fatigue Syndrome. Please substitute the label for illness that you relate to the most.
Thank you so much for being here.
Prayer to be of service to God and to a person with Chronic Fatigue Syndrome
Dear God,
I lift up my voice to you in prayer for all who live with the illness Chronic Fatigue Syndrome (Myalgic Encephalomyelitis, Fibromyalgia).
I join my mind with the person reading this in the intention that this prayer plants a seed of transformation in their heart, their mind and their body (and in my own).
Please use our words and our minds as a channel through which you reach these people (or name a specific person) and myself.
Healing Prayer for Chronic Fatigue Syndrome

Please find an audio of the healing prayer below followed by the text.
Some people have been added to the prayer list since I recorded the audio.
Please see their names below and raise them up in faith also.

Dear God,
To any body which is experiencing fatigue, pain, or cognitive difficulties, we speak
… your energy,
… your abundance,
… your comfort,
… your clarity.
We know that nothing is impossible to you.
We ask for physical healing.
You are a God of an abundant life. We claim that life.
We hold a vision of a person with CFS/ME being able to do something they were not able to do before.

Thank you God.
Amen
For a healing prayer for CFS for yourself, please see the image included in this article.

Prayer List

I say a healing prayer for CFS for the following people who are currently living with Chronic Fatigue Syndrome, Myalgic Encephalomelitis or Fibromyalgia.
If you want to be included in this list, please just ask in the healing forum. I might take time to add your name here, but you will be included in my prayers as soon as I see your post.
(Please state the name you want in the list. Be aware that if you include a surname, you may be listed on this page in the search engines. That's fine if you like that, but you may not!)

You do not have to believe in prayer to ask to be added to the list. You may be willing to experiment, or you may simply find it comforting to know that I (and others) will be hearing your your name read out each week. It can feel good to be remembered.
Likewise, you may not believe in prayer and yet still choose to hold an intention for improved physical health for yourself or for another.
New to the Prayer List - Not included in the audio of the prayer above, but included in our prayers!
Amara C
Anne F
Annie-L
Candice
Charissa
Clair A
David W
Geo
Jason
Jay
Jen
Jo B
Kai
Kathy R
Kristy
Lily S
Linda H
Lois
Mandy
Nash
Nati

Prayer list

Ali
Alice
Alicia
Ann G
Anna R
Angie J
Barnaby
Barry J
Bee B
Blake
Cam
Carole
Carolyn P
Carmen A
Catherine L
Christine S
Cheri
Clair
Clive G
Craig
Daniel D
David M
Derek G
Ellen
Frances W
Fred S
Genevieve
Jane C
Jeanie
Jennifer
Joan W
Jo C
Jo W
Jon B
Joyce
Julia B
Julia T
Katherine T Owen (me!)
Kasia
Katie L
Katie W
Lee C
Linda C
Linda S
Lynda M
Lynn W
Mark F
Mark
Martha
Megan J
Michael A
Michelle H
Myriam
Nara
Natalie G
Nyali
Natasha C
Paul K
Paul W
Pauline G
Roy
Richard C
Richard S
Ruth G
Sam (New Zealand)
Sarita
Sarah T
Shira
Simon I
Sophie L
Steff W
Susan A
Sue J
Sue K
Sue M
Sue R
Sue S
Tim
Tim S
Vivien
Wendy S
Also included in the audio of the prayer above.
Alison M
Alison W
Ann B-S
Alicia
Christine C
Delfina
Gail
Jacqui
Janice
Julia W
Linis
Pauline M
Penny
Rosemary
Sarah K
Sophia
Tala
Talitha
Teresa
Tom K
Veronica J
We are thinking of you now.

---
Thank you again for being here.
I appreciate you.

Wishing you healing both within and beyond illness,

Katherine
Katherine T Owen
Katherine is author of this website www.HealingCFSME.com
She is author of Be Loved, Beloved (lulu.com or kindle)
Articles relevant to healing prayer for Chronic Fatigue Syndrome

Move here for a meditation healing which leads you to expand your perception of yourself beyond the physical body.

© Katherine T Owen. All articles on this website are copyrighted. I am delighted if you choose to click above to share this page on social media, but please do not copy, print or otherwise use without my permission. Thank you.


Disclaimer: I am not a medical practitioner. The articles on this website are not to be taken as medical advice. Please consult a medical practitioner as necessary.